Livid Minim: Mini Wifi Controller
Livid has posed a crowdfunding which has already hit the goals – it's a cell phone sized controller with pressure sensitive buttons and touch-LED-slider. it's connected to iPads or Computers via WiFi – no cable needed.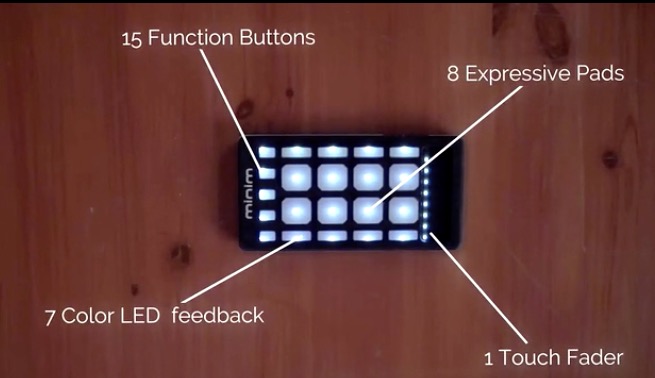 Livid hat ein kleines Wifi Kickstarter-Projekt gestartet, das Ziel ist bereits erreicht, ein kleiner Handy-großer Controller mit druckempfindlichen Pads und einem LED-Touch-Slider. Keine Kabel – die Verbindung funktionier via WLAN.