Loop Creator "Turner" for NI Kontakt – wave/sample sequencing with up to 127 samples
UPDATE: Turner is going into the next step – there are no longer beat and melodic versions but one TURNER running on Kontakt 5.0 instead of 5.5 – makes it available to a lot more people.
check out the new version:
Turner MK2 V03 // import samples
__
what happened before 2016:
__
Kontakt's sequencing section blown up to create a lot of loops
there are 10 types of sequencers added to do sample sequences just a different way of "wave sequence" from Korgs Kronos/Wavestation – can handle 127 samples per sequencer line.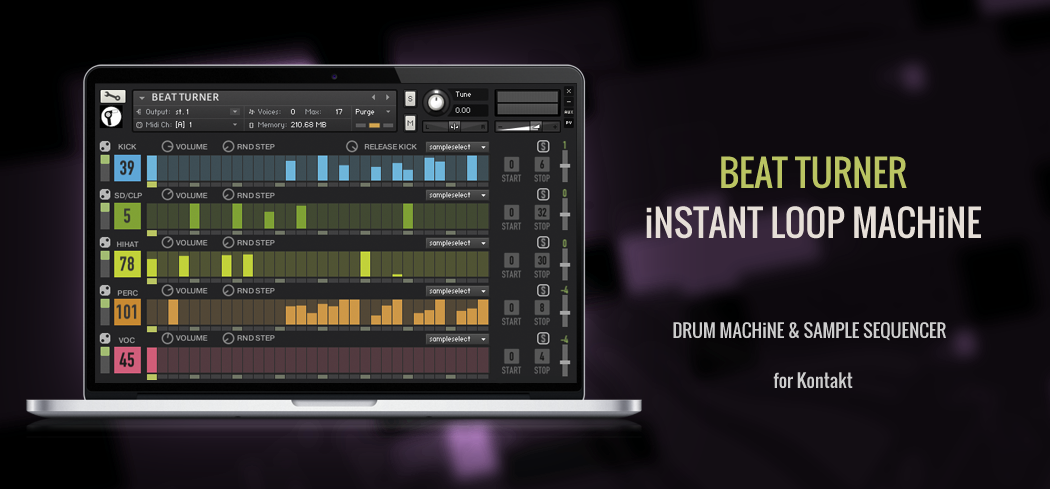 how it works
you can use your own samples. so this is not a boring set of samples to buy.