looks cool and responds to .. touch.
– but it's more like the EMS synthi keyboard and a fast accessible 3 VCO architecture that can do a lot and is possibly faster to patch than the matrix on the EMS synths..  – yes it is!
the final result:  Macbeth Elements (built 2015)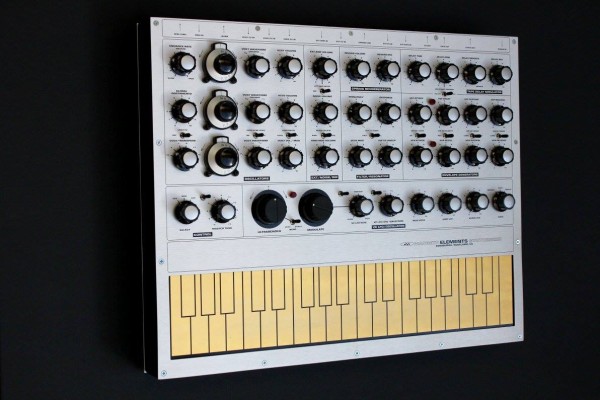 the Macbeth Elements as shown via Ken Macbeth
gave it a listen – it's really hi-quality sounding with spring reverb tank.