Microkorg a la Radias – Korg M3 Workstation a la Oasys, Kaoss Pad Mini
Korg launches 10 new products, so they say. one of them: a new microkorg.
Korg themselves still have no new info up, but well possibly today..
The name is R3 via Gearjunkies
It's much of a Radias, has the same Vocoder with Audio Recording and Structure of the Radias.
means it has 3 ENVs, 2 LFOs, FX, Vocoder 16 Bands, 2 Filters. 2 OSCs a la Korg Radias. In fact it is a Radias but with reduced sequencing.. same idea as MS2000 / Microkorg.. see the displays above the LED Rotaries?..
Keys: Look at them! Looks it is a 3 Octave (hoooray) normal Keyboard.. perfect for live..
KORG R3 FEATURES Korg r3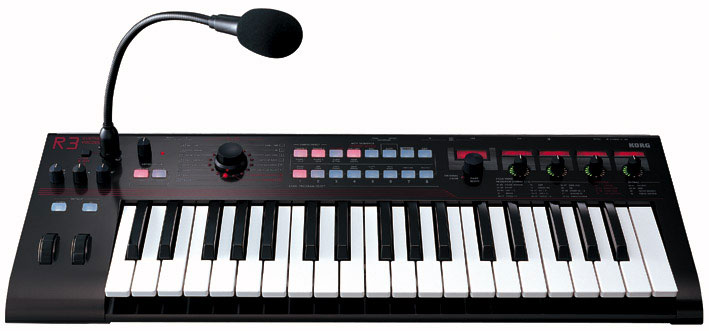 also new
Kaoss Pad Mini and a new Synth with Radias like control panel.. called the M3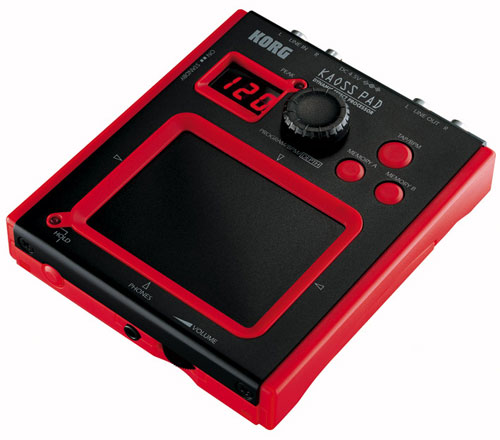 Korg m3 very much the pads from the Oasys? AL1 seems in here, too (the VA Synth in Oasys). M3 is also a Workstation but seem this might be the "affordable" version for "everyone".. Samples (320MB), etc. so it is in fact a "small Oasys".. incl kaoss pad via touch screen, radias board (!!)
www.korg.com wird ab 19:00 news zeigen.. zumindest nach der anzeige..