Modor – NF1 – digital hardware synth (coming)


after a long rollout of almost analog or hybrid synths – there is also digital ones still on the move – upcoming DSP synth NF1 from Belgium – motherland of EBM and the µVentury or EEF.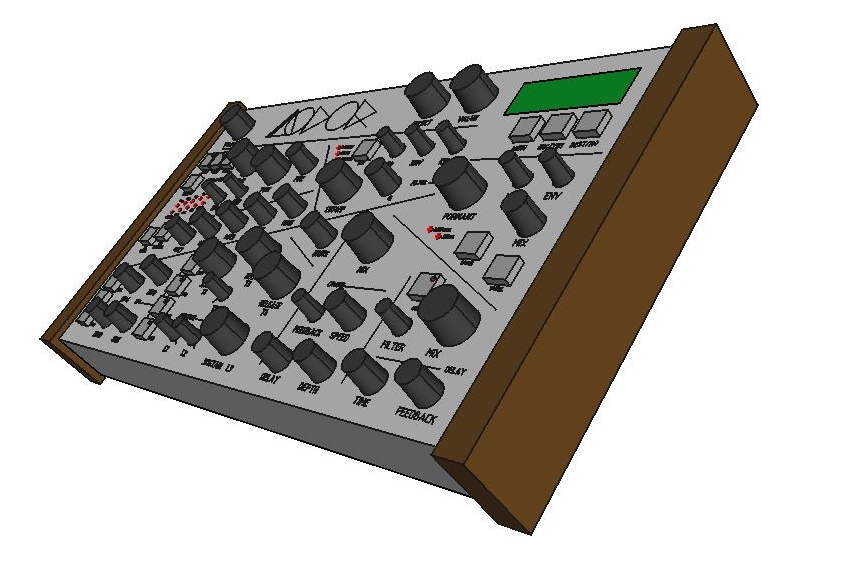 looks like it has
4x ADSR with addition of 3 more parameters with initial Level, Decay1 Level and Time
12 dB/Oct filter(s)
formant filter
standard and "noisy" waveforms
special FX with very special parameters (they say) and delay
they say:
With new noisy oscillator models, digital unusual filtering and special modulations. We spend our days trying new ideas, trimming wave creation algorithms, making mistakes and starting over again.


Audio Demos:
AttackStrings.mp3 Fast attack, slow comeback
NoisyChords.mp3 Noisy chord pad
NoisyChords2.mp3 Another noisy chord pad
ODFM.mp3 Overdriven FM kind of noise
RetroHoovers.mp3 Early 90's Housy Theme
Vocals.mp3 A singing synth?
Arcade.mp3 Player 1 – Get Ready! 80's arcade videogame music
Overdriven.mp3 Distorted kind of '303
VoxyStrings.mp3 Strings with a vocal character
AddyBlips.mp3 Love it or hate it, additive blips
GlassyFM.mp3 Glassy FM pad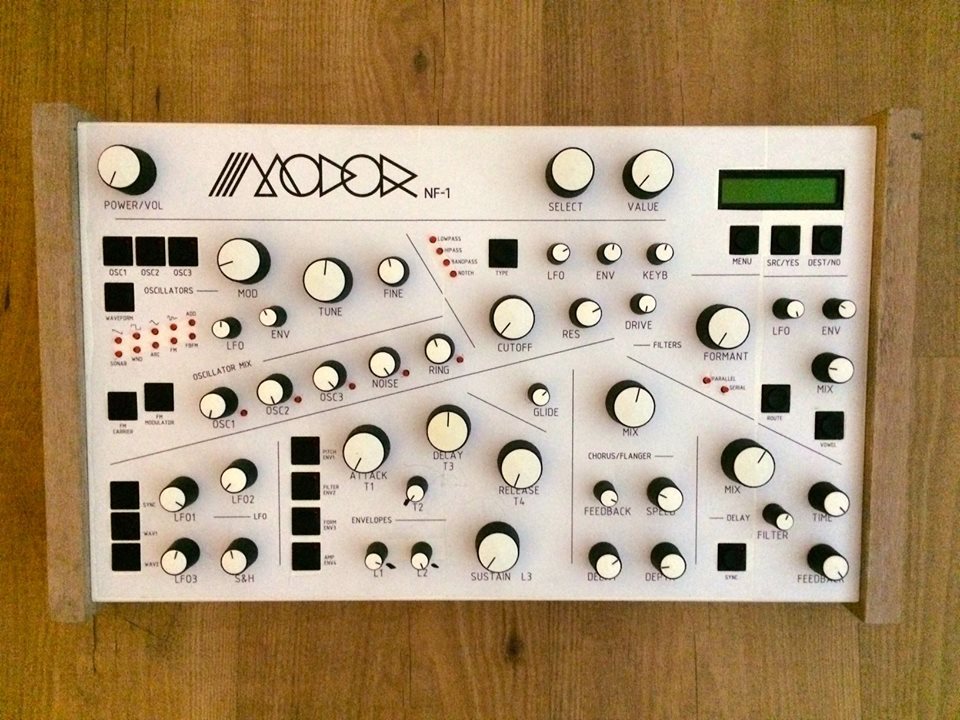 Modor Music – A brand new line of hardware synths!.
darüber sprechen? Modor NF-1 – digitaler Hardware Synthesizer…