Moog Slim Phatty – Rack of Moog Little Phatty
As posted prviously, here's a real image, looks like Moog racked the Little Phatty as well – good Idea –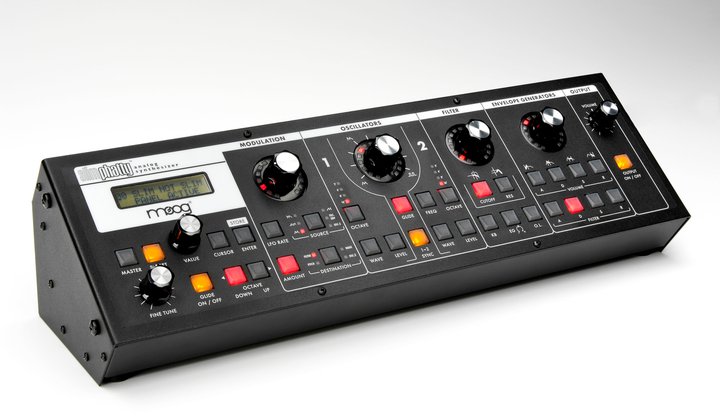 don't mention the name is !"$%, but this may be the Volksmoog™ for everybody.
MIDI and USB – and standard analog synth CV's – this looks a lot like a stage synth. 700€. app.

Update: Moog put up a site now, so it's official. $850 – to me it looks like a very nice moog product that looks like it could be a very interesting addition to todays musicians world.
moog「minimoog Voyager XL/SlimPhatty」【モリダイラ楽器・新製品発表会】Part.2