Novation Peak (Poly Synth, 3 OSCs, Analog Filter) + Circuit Mono Station Synth (Paraphonic & Sequencer)
8 voice – PolySynth –  Novation Peak
designed by: Chris Huggett (EDP Wasp,OSCar , Akai S1000 series, Novation Nova/Ultranova)
den habe ich einige Tage hier zum Test, wird dann im SynMag und online in Kürze zu sehen sein.
had this one for review – sounds very convincing – like that FM thing, allows very clever anti voice stealing – it takes different modes when releases are longer..
2 very fast audio speed LFOs – 3 ADSR-Envs – with repeat 1-infinite.
poly aftertouch – eg. control via launcpad pro / CME / ensoniq keys..
Die Stimmverwaltung ist sehr gut gemacht, klaut auch bei langen Releases keine Stimmen – sehr guter und überzeugender Sound –
Filter ist wie Bass Station 2 – aber eben 8fach polyphon. Ist aber "monotimbral". Einige tolle Möglichkeiten, sehr schnelle LFOs – kHz-Bereich! 2 Speed-Stufen.
Hybrid – 3 OSCs – Wavetables – Analog Filter (Bass Station 2)
FM , Filter FM, OSC FM 1->2, 2->3, 3->1, Noise FM
Sync per OSC (=> Nova Series)!
Distortion, 3 FX
Bass Station Filter 12/24 dB LPF,HPF,BPF (analog)
16x Mod Matrix
Animation x2 – for fast mod changes like LFO double freq. (wobbles) etc.
2 inputs per Matrix Slot
Filter Drive
add. saturation.
1.4k€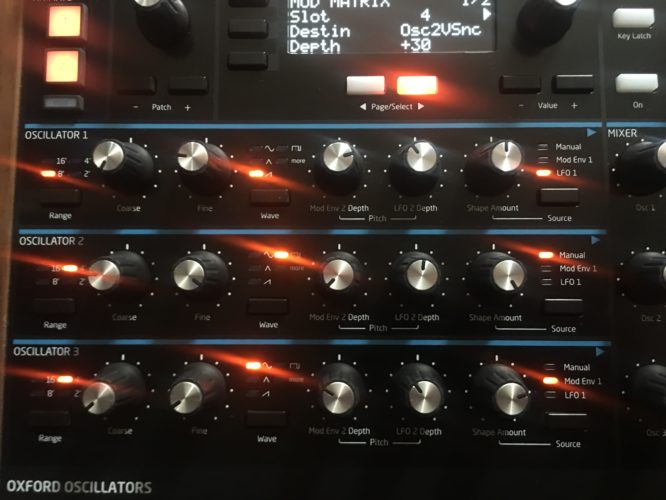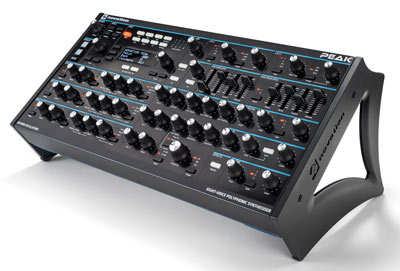 __
Circuit Mono Station – sequencer & synthesizer 3 tracks, paraphonic
2 OSCs – Sync
Filter Hoch-, Tief- / Bandpass 12 & 24 dB / Oct.
3 Distortion-Moes
Monophonic / paraphonic- glide per OSC
4×8 Modulations-Matrix
64 Patches
OSC & Modulation Sequencer
32 VEL sens Pads / RGB-Colour
OUT: CV, Gate und Modulation f. ext Hardware.
Audio in
550€