Check: Video, 14 Min. mp4 – Robodonien-Impressions
of this event – von diesem Event.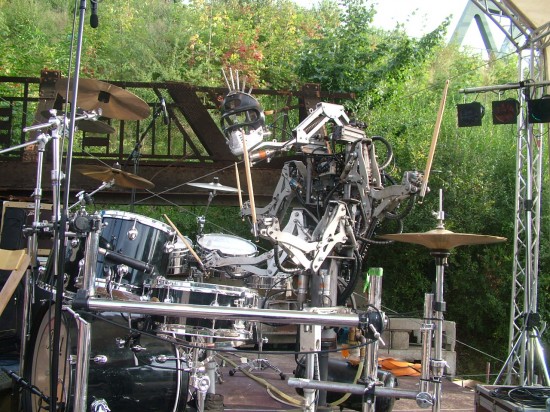 Letztes Wochenende in Odonien: Roboterwochenende. Habe 1GB Filme und Bilder. Auch dieser Kerl hier in Action. Sehen wollen? Videos gibts.. Der Stil war so was wie Punk. Video siehe oben.
Here's a nice drum robot, I took lots of videos and photos at the Robodonien Festival in Cologne this weekend (till 7.9.2008) – The Robot played punk style drums. Want more? Video? It's up now!