Rozzbox V2.0 out of production – Produktionsstopp
L.L.Electronics, Home Of The RozzBox.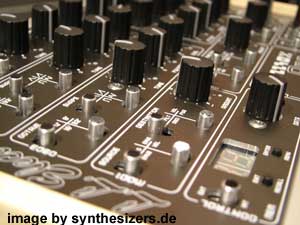 The innovative Rozzbox V2.0 is history because of.. read yourself – The Oddulator will come – It's worth it!
A list of the Rozzboxes: sequencer.de/syns/ll/
Die innovative Rozzbox V2.0 ist nicht Geschichte. Der Oddulator ist damit der Nachfolger..  Die Ahnenreihe der Rozzboxen: sequencer.de/syns/ll/
7.7.2009 Aufgrund sehr geringer Nachfrage, kaum vorhandener Rentabilität und privater Gründe wird die Produktion des Rozzbox One V2 Synthesizers ab sofort eingestellt. Good bye, RozzBox! Ich sende allen V2 Kunden ein lieben Gruß!

Due to very too low order quantity, and because of other, more private reasons, the RozzBox One V2 Synthesizer is discontinued. Sorry, and many greetings to all of my customers!

The Oddulator is coming :) Its a very cool all digital, 4 oscillator monosynth with inbuilt 16 step sequencer and a lot of rozz! More info will follow very soon!
rozzbox: over and out @ forum diskussion hier..