SequencerTalk 125 – Neue Yamaha Pulte, Waldorf M kann mehr, neuer Sequencer Viram Octopus, Fantom 06: 2000€ billiger.
2:04 Begrüßung 6:20 Yamaha MG X Pulte (neu!) 20:50 Waldorf M Updates 48:00 Knappheit vs. Synths 59:00 Synthr4 Paraphonic 1:02:00 Viram Octopus Sequencer 1:31:00 Outro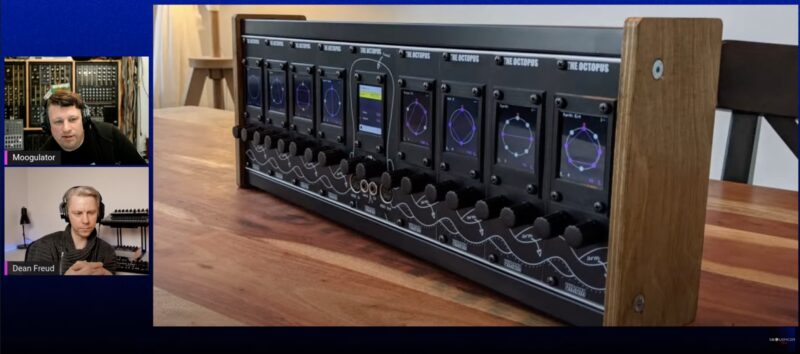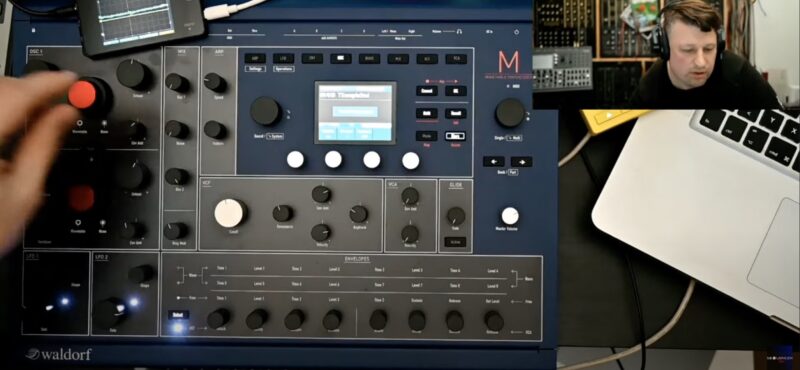 und der ist auch neu – alles drin wie im Fantom "normal", außer Aftertouch – aber für viel weniger Geld, geht bei 1.5k€ los statt 3k€ ->> Fantom 06 – 08 mit weniger Gewicht.
pic: https://greatsynthesizers.com/allgemein/genoqs-octopus-der-edle-midi-step-sequenzer/
Neu aber nicht besprochen: DAW Stuff
Neues Logic 10.73 (+Live 11.1 für M1)
spatial audio monitoring +dynamic head tracking on AirPods Max, AirPods Pro, AirPods (3rd gen), Beats Fit Pro (requires Mac + Apple silicon + macOS Monterey version 12.3).
Monitor thru' Apple binaural renderer, provides more accurate preview of spatial audio playback on Apple Music (requires macOS Monterey version 12.3)
Optimized M1 Max and M1 Ultra Mac Studio +
MainStage 3.6
thomann.de wenn du hier was kaufst – hilft das weiterzumachen.
direkt spenden für Streamsoftwarekosten und Sendegear ab-bezahlen.