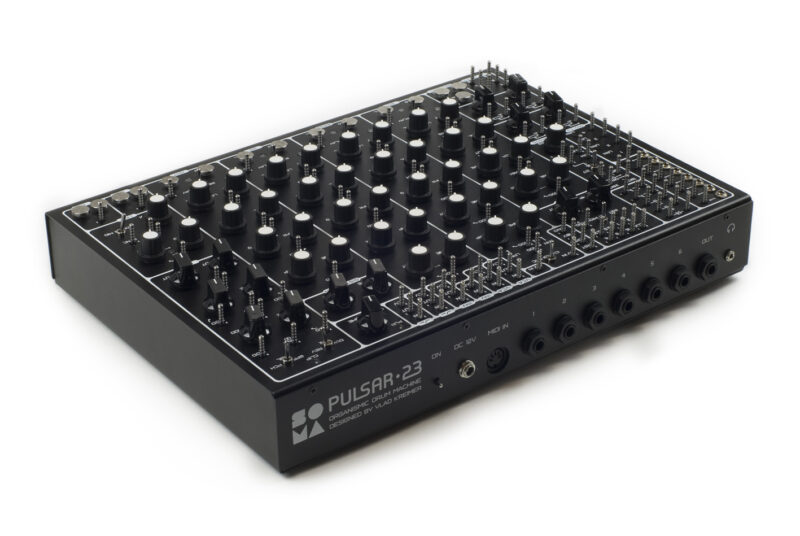 Der russische Drumsynth von den Machern des Lyra 8 ist fertig und wird ausgeliefert in orange und schwarz – sieht gut aus und ist eine Art Looper-Realtime-Drumcomputer – oder doch eher ein schlauer und halbmodularer Drum-Synthesizer mit besonderem und kreativem Konzept. 
SequencerTalk 81 Soma Pulsar 23 - Roland System 8: Juno 60 - Synthesizer
Es gibt ein neues Demo und das Modulare ist offenbar verschwunden – nun ist der Soma Pulsar 23 offenbar ein Kompaktsynthesizer in einem ungewöhnlichen Gehäuse. Es ist ein Drum-Synthesizer, der natürlich auch keine Patch-Kabel haben "muss", aber er ist ungewöhnlich – dennoch hat er natürlich erkennbare Channel-Strips für Bass, Snare, Clap und Hihat und kann dennoch auch mal so klingen, wie keine 808 oder KR55 – und das ist gut so.
Vor 1 Jahr gab es diese winzige Info und Demos:
Dieser Prototyp von Soma, dem Hersteller des Lyra 8 aus Russland – Vlad Keimer – baut und bastelt an einem neuen Prototypen für einen Modular Synths namens Pulsar 23 – der ist offenbar für Noises gedacht und klingt schonmal erfolgreich nach diesem Ziel. Seit dem ersten Zeigen ist noch nicht so viel passiert, optisch ist es noch immer ein Prototyp. Es könnte also noch etwas dauern, dafür gab es aber auch schon etwas von Soma. Warum das wieder zu sehen ist – weil es ein neues Video gibt:
PULSAR-23 by SOMA laboratory. Monday jam (checking of the recorders. prototype demo)
PULSAR-23 under a MIDI control (prototype demo)
Es gibt offensichtlich klassische Elemente – aber vielleicht auch ganz andere und neue – Das system ist übersichtlich und könnte als Kompakt-Modular kommen mit einigen aber nicht zu vielen Patchverbindungen – wir werden sehen was und wann er kommt..
Auch der P23 wird über Berührfelder gesteuert – semimodular – es gibt Effekte und Feedback – einfach mal reinhören.
klingt interessant.
PULSAR-23 by SOMA. Laboratory prototype demo.
PULSAR-23 by SOMA. Demo of polyrhythmic capabilities
Soma from Russia – Vlad Keimer who did the Lyra 8 Noise Drone synth is working on a modular that is also made for noise, drones and stuff. fx inside. listen yourself.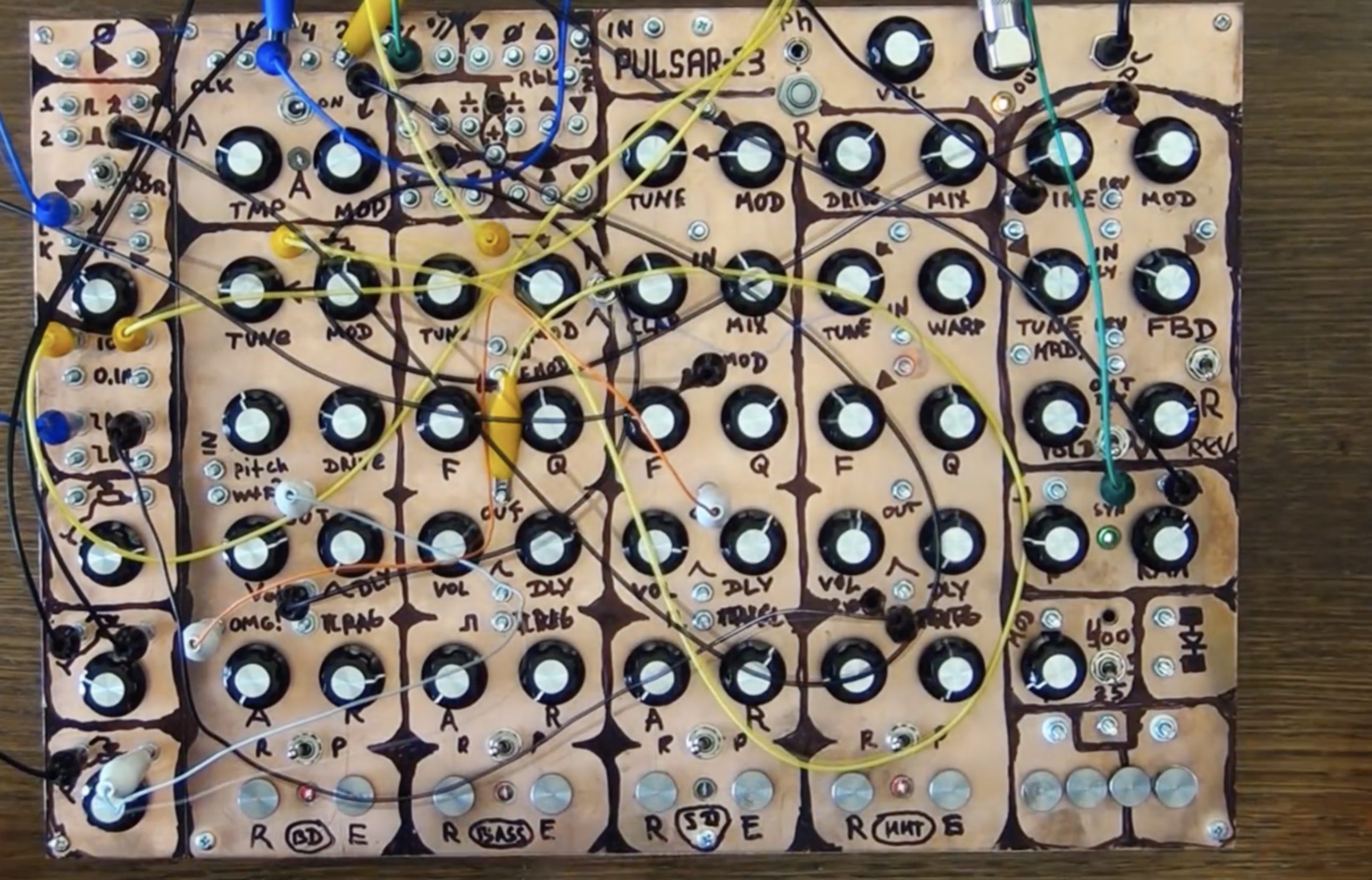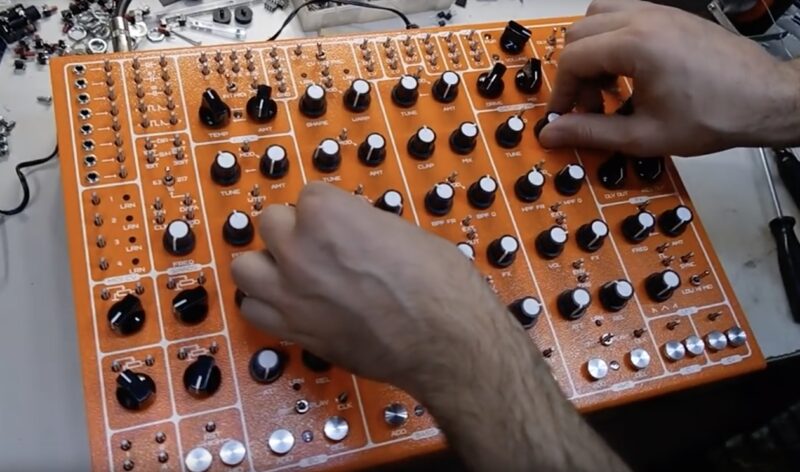 darüber reden geht hier.
2 Mods zum Pulsar mit Minimoog-Tasten bzw vinyliert / Tolex