SunSyn OS 2.0 Update.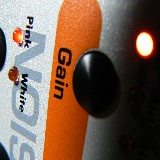 the 2.0 update fpr Jomox Sunsyn adds short samples to the Sunsyns RCOs, but must be updated in hardware also. thats, why it is at 349€
Specs:
Der Sunsyn muss zu Jomox eingeschickt werden, um den Umbau zu Version OS 2.0 durchzuführen.
Vorher bitten wir Sie, mit uns telefonisch einen Termin zu vereinbaren und diesen Artikel im Webshop einzulösen und die gewünschte Zahlart auszuwählen.
Danach schicken Sie das Gerät zu unserer Adresse in Berlin.Das Update beinhaltet alle Umbauten, die Firmware, einen Neuabgleich und den Test.
Was ist neu?
BIOS
Der SunSyn 2.0 verfügt über ein eigenständiges Boot-Bios, das in jedem Fall lauffähig ist. Die meisten Probleme mit SunSyns in der Vergangenheit rührten von fehlerhaften OS Mididumps her, die in einigen Fällen dazu führten, dass Geräte u. U. nicht mehr booten konnten.
RCOs
Es können eigene Waves bzw. kurze Samples per SysEx Mididump an den SunSyn übertragen werden.
Wir stellen einen Editor (PC/MAC) zur Verfügung, mit dem man beliebige WAV und AIFF Dateien am Computer konvertieren und zum SunSyn übertragen kann. Jede RCO Bank kann separat übertragen werden.
Die RCO Loops starten jetzt immer syncron zum Notentrigger ein.
Zusätzlich kann man einen Startpunkt und eine Looplänge definieren, an die die RCOs nach einem Durchlauf vom Ende zurückspringen. Damit kann man jetzt kurze Samples von etwa maximal 1.5 s Länge abspielen, wenn die alten Binär-Loop Parameter (Course und Fine Loop) beide auf 16 stehen.
RCO1 kann jetzt RCO2 FM-modulieren.
Die Hardware wird so modifiziert, dass die Störgeräusche der RCOs minimiert werden, damit Samples auch sauberer abgespielt werden können. Insgesamt verbessert sich dadurch auch das Rauschen des Sunsyns.
VCOs

Der Tuningalgorithmus wurde überarbeitet. Die VCOs werden jetzt sauberer gestimmt.
Die Envelopes haben jetzt auch einen automatischen Tuningalgorithmus bekommen. Das umständliche Tunen der Envelopes per Hand entfällt jetzt also.
Der Pitch Bend Range ist jetzt in Halbtönen innerhalb einer ganzen Oktave einstellbar. Außerdem wird der Over- bzw. Underrange beim Pitchen über den 6-Oktaven Keyboard CV-Bereich hinaus sauber ausgeführt.
Das Glide wurde überarbeitet. Es ist jetzt logarithmisch wie bei analogen Synthesizern üblich und hat einen wesentlich musikalischeren Wertebereich.
Multimode
Die Stimmenzuweisung im Multimode ist jetzt zyklisch, so dass auch releasende Stimmen ausklingen können, wenn gleichzeitig andere Stimmen getriggert werden.
Die Latenz ist stark verbessert und das Pipelining komplett umgebaut worden, so dass Notenhänger und fehlende Noten vorbei sind.
Die Bugs bei Output Umschaltung, Release, Routing Zuweisung, Attack und RCO Umschaltung sind gefixt worden. Allerdings gibt es nach wie vor Einschränkungen für den Multimode, denn einige Parameter sind global und können beim Kontext-Umschalten andere gleichzeitig klingende Stimmen beeinträchtigen. Dies sind: Glide, RCO Bank, RCO FM, RCO Start Point und Loop Länge. Wenn diese Parameter bei einigen Multis unterschiedlich sind, können Klangveränderungen auftreten.