Synderphonics Manta Controller again..
as reported some posts before. some official news. The Manta
SNYDERPHONICS MANTA GETS EVEN MORE FUTURISTIC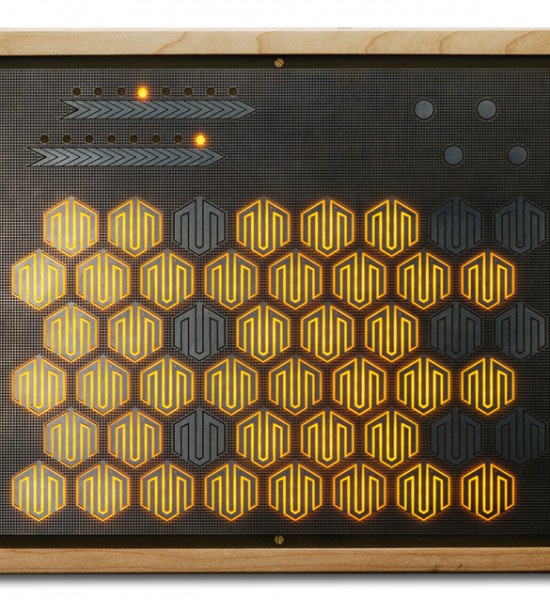 Now the most expressive touch controller available has a special
edition case to match its futuristic feel.
Snyderphonics, a new company founded by inventor and instrument
designer Jeff Snyder, announced the release of the Manta touch
controller in June. The Manta – a slim, compact, touch-sensitive
controller for audio and video – is popular with musicians around the
world for its expressive capabilities. There's no better tool for your
electronic Hardanger Fiddle transcriptions and country-western synth
sounds than the Manta.  Flat has never been this sexy.
Now, in celebration of the success of their first commercial product,
Snyderphonics is releasing an unusual special edition "Northwoods
Wildlife Pyrography" style Manta. Only two of these attractive
laser-engraved white-tail deer designs are available ($950USD). Don't
miss your chance to match the amber fireplace glow of the Manta's LEDs
with an appropriate log cabin visual flair. Nothing says "the future
of music" like traditional wood-burning techniques.
Snyderphonics was established for the express purpose of providing
distinctive and innovative interfaces for the creation of expressive
electronic music. The Manta is the first in an unusual line of
groundbreaking instruments designed by Jeff Snyder. All Snyderphonics
products are completely fabricated and hand assembled in the U.S.A.
…
"There's no question that Snyderphonics' pretty box makes a great
synth front-end; this is one of the most responsive and generally
awesome synth controllers we've used."
-Future Music (MusicRadar.com)
"It provided some of the nicest music I've done in ages – mainly
because it provides a different feel from any electronic instrument
I've used…outrageously inspiring."
– Darwin Grosse (director of engineering for Cycling 74)