Vince Clarke verkauft alles.. / Vince selling it all in the UK
Vince sells this Studio Building & said about it when building it:
I've been here for about two years now – my business partner and I decided to build this place while I was writing the demos for 'Wild!' in his studio. I had most of the gear already, from my studio in the UK, and we just moved it over."

"I quite like the building, although it doesn't make a lot of difference to me, really. The best thing is having the gear all set up in one place. It's the first time I've been able to do that… usually all the synths were scattered across various studios in London."

"You see, all of these beasts are cross-patchable – you can connect them all together to create different sounds. You need to be able to do that in the studio without having massive cords running from your Moog to your Oberheim Xpander." src: Vince/Erasureinfo
Wer unser Magazin gelesen hat, dürfte erfahren haben, warum..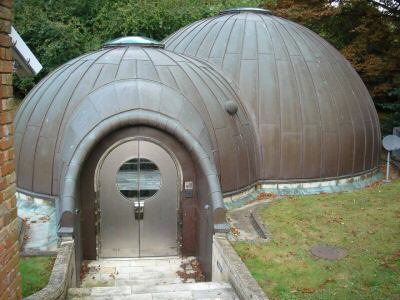 Sieht ja nicht schlecht aus.
Das Post bei Matrixsynth ist schon durch, aber wer's findet..  Der ist zu schnell für mich:
http://matrixsynth.blogspot.com/