Waldorf plant was, und dieser hier heißt Stromberg..
https://www.sequencer.de/syns/waldorf/Stromberg.html
ähnlich dem Q, jedoch mit ext. Analogmodulen (Filter) und Röhrenmodul. Auch Wavetables gibts, aber ob es mehr als 2 Wavetables geben wird? Ansonsten sieht man anhand des Bildes: Etwas abgespeckt in der Steuerung, vermutlich ein "Mittelklasse"-Q.. Wavetables wären technisch in Q und Stromberg ja auch erweiterbar und editierbar, wenn man das will.. ob mans will?.. Interessant ist natürlich: Diese neuen Teile zeigen, wie weit der Q ansich schon war und sich immernoch nicht verstecken muss..
und der Blofeld (James Bond Bösewicht) ist der Synthesizer, der wie das frühere Filtermodell aussieht… der heißt aber nicht Dittsche™.. Synthesizer heisst das Stichwort.. Könnte sehr interessant sein, weil klein und kompakt.. Strukturell sieht er nach Pulse aus: 3 OSCs, Arpeggiator und 4 ENVs. 2 LFOs. Sehr interessanter Live-Synthesizer für unterwegs? Ein/mehrstimmig? malsehn.. ist MicroQ Sound kompatibel, demzufolge digital und ähnlich dem NANOsynth..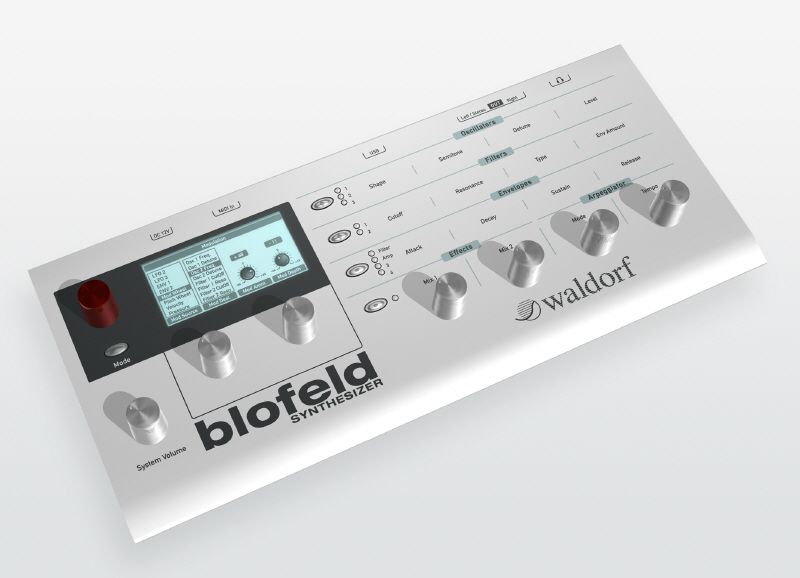 Waldorf will release Stromberg (Synth) and Blofeld (full Synthesizer, not just a Filter)
Blofeld Info: https://www.sequencer.de/syns/waldorf/Blofeld.html
and Zarenbourg Piano/Rhodes plus Waldorf Q + Q+ Phoenix Edition (same as Q Series) -> Waldorf Q+, Qplus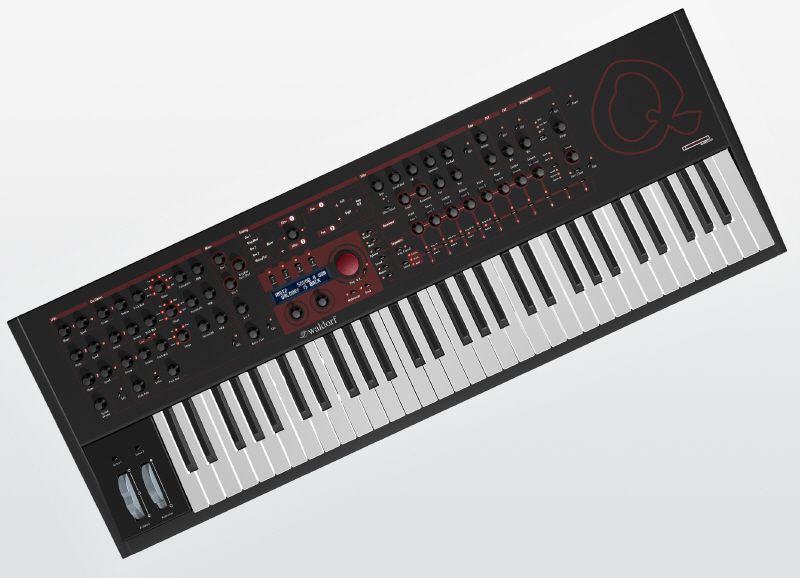 src: http://www.amazona.de/index.php?page=26&file=2&article_id=1232
Es wird also spannend bleiben..
ENGLISH? Stromberg is a sort of Q, almost same Features exept the plus to add Analogue Modules externally (not a bad idea!!), the most tech data are quite as expected, these are basically followups, the Q series and Q+ series is the same and will be continued (imo it's still a good synth..). if stromberg allows wavetable edits or more than 2 wavetables or the Q/Q+ may be able to more? no idea.. Blofeld is a new small Synth with 3 OSCs, 2 LFOs, 4 ENVs, thats not bad.. pulse? one or more voices? analog?.. looks this is the NANO Synth (digital) in a rack, also loads microQ Sounds..!! cool! small! maybe cool for live?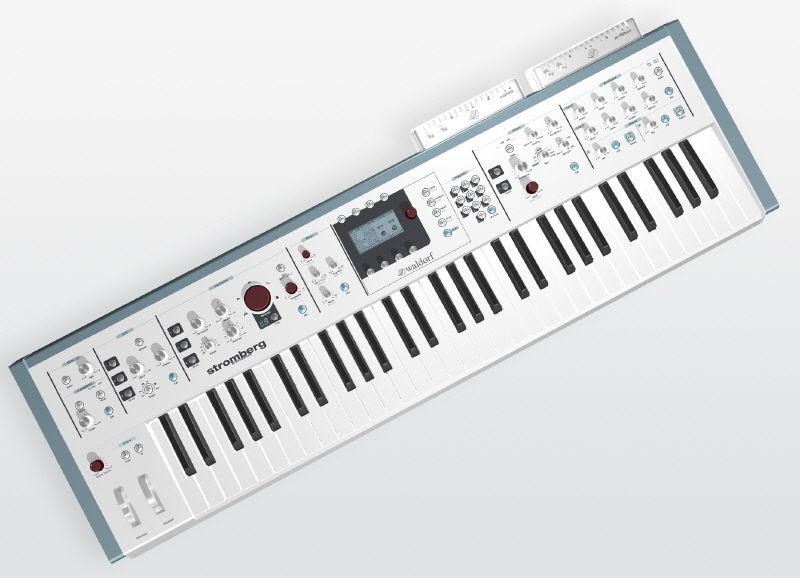 -> all pics by Waldorf /Amazona
note: all pics can be enlarged, just rightclick and watch image only!..