hello all,
Press Release info follows:
DiN26 - Obsessive Surrealism by Parallel Worlds
Release date 5th March 2007
Parallel Worlds is the main project for the Greek musician Bakis Sirros. He has been active in the Greek electronic music scene since 1998 having performed at several concerts including E-PHOS electronic music festival in summer of 2001, Mad club, Club22 (2nd Summer in the city Festival), Music Day Festival 2006, Small Music Theatre and the Underworld Club. He is also involved with other muscians in collaborative work. The new IDM project "Interconnected" with the German IDM musician Ingo Zobel (of DRON, Signalform, Self Oscillate) and the ambient / experimental project "Memory Geist" with the Australian electronica musician Steve Law (of Zen Paradox, Starseed Transmission).
"Obsessive Surrealism" (DiN26) is his fourth album having previously released "Existence" in 2003 on Greek label Rubber Recordings and "Insight" in 2004 and "Far Away Light" in 2005 both on the UK label Shima Records. He has also had tracks included on several compilation releases.
Bakis is a great advocate of modular analogue instruments and indeed is the moderator for the Doepfer A100 modular users group. He has also been extensively involved with sound design for the UK analogue modular synthesiser company Analogue Systems.
The music of Parallel Worlds is a combination of dreamy, atmospheric textures and pure analogue electronic rhythms and <a href="https://www.sequencer.de/specials/sequencer.html">Sequencer</a>uences, combining the feel of 70's electronic music with modern electronica and ambient music. Sirros uses huge analogue modular instruments and analogue step Sequencers of the past and present combined with digital FM, virtual analogue synths and sampling. However he manages to elude the fate of many of his contemporaries in not falling into the trap of simply recycling the past. He creates a music that lives and breathes, imbued with his own personality and mannerisms. At one and the same time familiar and fresh. Steady, organic rhythmic structures are overlaid with deceptively simple melodies that remind one of some lost John Carpenter soundtrack.
for Audio Clips and more Info go to the DiN news page:
http://www.din.org.uk/news.html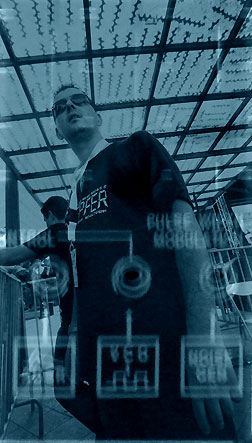 many thanks,
best regards,

Bakis.