7.9. frustrating Apple Keynote – iPhone 7 (no audio – free adapter) / Watch 2, No Macs.
frustrating event for musicians.
and for those waiting for new Macs – they may have another event for them..Watch Series 2 swim proof (water resistant). Series 2
with 2Core Processor. 60fps video. brighter display. GPS, $370
old one $260 still buy the old shi'at.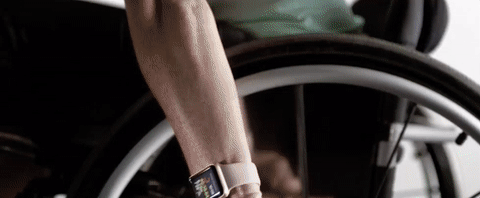 guess what? you may take your iPhone to swimming the pool but not listening to music, then? anyway it's just a show.
iPhone 7 / iOS 10
Musicians: don't buy or think more than twice especially when mobile!! below is why:
how do they sell us the audiojack is missing?
– better cam, multi LED light/flash, processor for images,
– front cam 7Mpixel, both cams: with optical stabilization
– water resistant.
– home button – taptic engine replaces classic mech switch/button
7plus: dual cams -12MPixel tele and normal
1x – 10x with soft zoom
calculates between both lenses and makes it better via processing. – "the depth effect"
– better display – more colours – 3D Touch, brighter

talk about audio:
speakers – 2x louder, better sound

– lightning for audio – no more audio out
– sorry – it's bullshit!digital audio. with or without latency? well it's via lightning so assume it is ok –
no matter.. they sell special earphones for lightning- but others won't work sorry. worst idea ever seen!the stereo (new) speakers are ok to have. but no audio out without charging? –
they put that adapter in ("free") without POWER supply of the iphone with it – so listening or charging?? you need to decide when listening to something – in cars or on the way.. all wireless (again bullshit) – I had no apple headphones that last longer than some weeks or month. baaaad idea. well – car stereo or PA via audio out adapter won't allow charging with this adaptor and you may keep an eye on it and with you everywhere you are.
UPDATE: there is a 3rd party product to charge and listen – but it's $40 – 2 versions: 2x lightning or lightning and audio.

well – this adapter can be ordered for 9€ – so it's cheap for an Apple-cable and is free for those iPhone 7 users – but – it needs to have the DAC in it,  –
UPDATE: Audio-Adapter Info (german/deutsch)
it has microphone in, it has a DAC and ADC inside and it's quality is below the one in the iPhone 6/6s – seems to make more noise – but it works for those who do not need high quality. so it is Consumer – the Pro user won't gonna love it. 

I don't know if it's "good"..they want to sell their  headphones called airpods.

these $159 pods (!!) have an accelerometer – tap it to say something to Siri, starts playing the music when insert correctly – plus J.Ive blah .. well. that's for the listener, it's NOT for the musicians – 5h lasting battery – but trust me – they may be gone within month ;)  – it's sensors detect speech/voice – how they call it.- it's case is a battery as well – so it will charge when kept in that case – not bad – but maybe ok for consumers. Not ok for musicians.
I leave out that Beats Phones, with same tech – since they sound really really awful till now (no trebble in it, just bass, worst I ever listened to).
the good one is:
A10 Processor Fusion, 4core, 64bit, 40 faster than A9 (iphone 6/iPad Pro, Graphics 50% faster
-> 256GB max, 32GB minimum good decision.
order iPhone: 16.9.
iOs 10 – coming on Sept.13th.
MacOS Sierra: Sept.20th.
prices – in the EU – more expensive!!  – but they're keeping the old line for a bit less. not convinced, apple. sorry.
iPads – older iPads (Air 2) can be ordered with 256GB as well- now. – so old'ish technology is ok – most of the iPads got cheaper or more RAM for the same price, now – secretly. iPad Mini 4 – also more RAM, now.  No changes on iPad Pro.
No Macs – will be another event..
*relevant things will be highlighted.
the rest of it..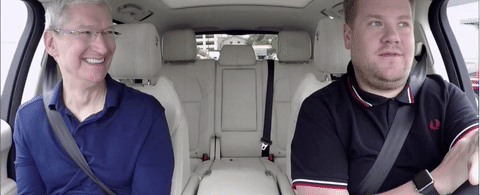 this will update as soon as it was said at the event.. ;)
now and here – the stream is here.
Diskussion auf Deutsch – hier: 7.9. Apple Keynote
intro:
some talk, funny stuff & singing, supermario-inventor comes and tells things about games and other stuff not relevant for us outside the us & iWork – Collaboration (multi user features), Apple Watch OS 3 – Pokemon go @
ending: Sia performs, sounds nice. but more commercial..