8.7. Köln – Peter Zinovieff (EMS Founder) & Lucy Railton, Matt Wand
Köln (Cologne), Alte Feuerwache – Reihe M:
(im Forum angekündigt: 8.7. Köln, Matt Wand, Peter Zinovieff (EMS) und Lucy Railton)
-> the KHM Klanglabor Q&A with Peter Zinovieff is here
Peter Zinovieff, Gründer von EMS (in den 70ern) hatte heute eine Vorführung und Konzert mit Cellistin Lucy Railton. Er spielte einige seiner Werke. Ja, einige Nerds waren sicher auch wegen der Gründung der Electronic Music Studios hier, aber daran erinnerte Peter primär mit seiner Kleidung.
thank you Peter for the EMS Synthi AKS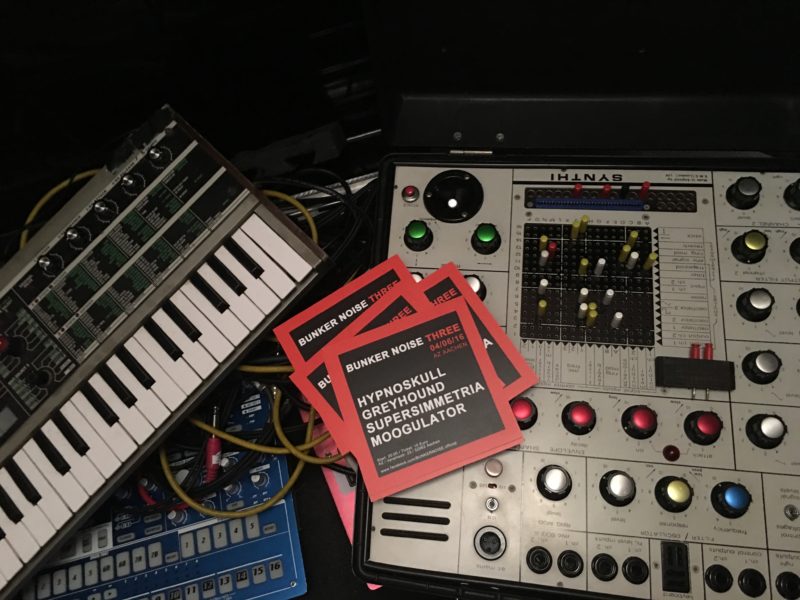 Ein anderer EMS User spielte schon in der Reihe M in Köln, Thomas Lehn..
Davor baute Matt Wand langsam im Saal Nanoloop-Minigameboys aus, die kleine Sequenzen und Noises spielten. Jeder davon in einem Gefäß mit Minispeakern. Man konnte (und sollte auch, so Matt) umher gehen und sich alles ansehen und hören, von wo welche Sounds kamen. Ein Spiel mit dem Raum.
I just saw Matt Wand, who placed little gadgets with nanoloop in the hall, to make them sound from everywhere – they played sequences and noises and everyone was invited to stand up and have a listen within the room – after that Peter "EMS" Zinovieff showed us where it all started, played and explained some of his works – he stopped in 1975 and started over in 2K, Lucy Railton joined to play the Cello in the last works. nice fluffy atmosphere, not like the german "neue musik" performers / composers / conductors like Stockhausen ;)
thank you so much, Peter, for the EMS..
more-> the KHM Klanglabor Q&A with Peter Zinovieff is here
Peter Zinovieff, EMS-Founder @ KlangLabor KHM Cologne