Ableton – Updates 9.5, Push 2, Link
Ableton bringt eine Sync-Verbindung namens  Link, welche iOS Apps und OS X ohne Abletons Live leicht in Verbindung hält, egal ob einer der Musiker sich einklinkt oder aus dem Netz verschwindet. Apps müssen aber das System unterstützen, eine Liste hat Ableton auf seiner Site.  Korg & Audiobus ist auch dabei.
Warum? Keine Kabel! Es gibt natürlich bei Apple in iOS 9 selbst schon diese Funktionalität, nur nicht in dieser Tiefe.
Link ist Teil von Live 9.5 – also man bekommt es "geschenkt".
PUSH 2 – Controller ist neu – es hat ein buntes Display bekommen und bietet das, was man in Push 1 vermisst – eine bessere Führung – es gibt dafür eine Trade-In-Aktion, die 30% bringt, man spendet sozusagen seinen Push damit Projekten. Der neue Push kann Samples und Slices anzeigen und macht einen Rechner und sein Display etwas weniger notwendig, es gibt sonst die gleichen Funktionen, aber hier sieht man einfach mehr, was passiert.
Ein Hauch Maschine 2 – fliegt durch die Luft. 699€ wird die neue Maschine kosten, und der neue Simpler kann Warpen und einiges mehr, da ist einiges dazu gekommen..
Außerdem hat Live 9.5 jetzt bessere Filter, was auch gut so ist – ich musste für meine Sample-Packs und Sounds immer etwas tricksen um die etwas plastikhaften Filter zu umgehen ;)
Der Simpler bekommt einen Slicer und ähnliche sehr nette Details in den Devices findet man auch noch, vermutlich auch wegen Push2 aber nicht nur.  Nützlich.
Neue Filter überall..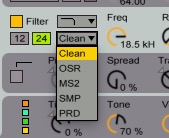 Alles runderneuert. Langweilig werden die wohl nicht. Aber das kostet im Falle des 9.5 Updates nichts.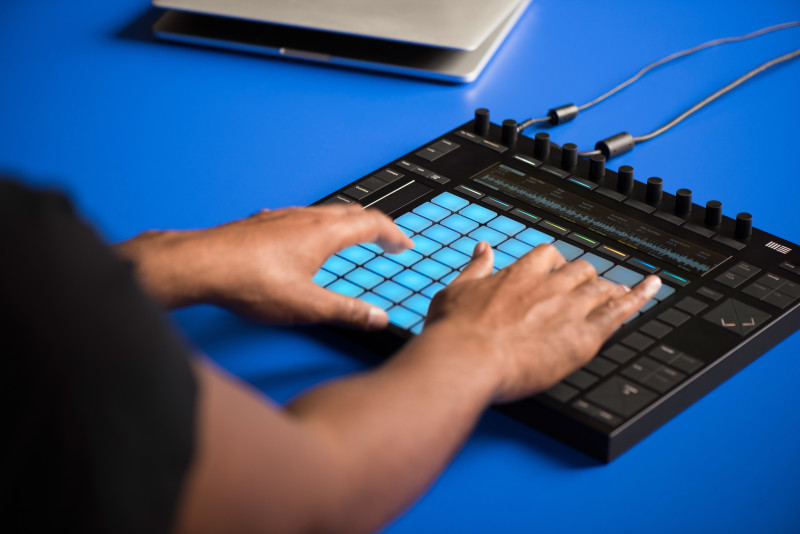 Ableton has a new Push, an Update to Live 9.5 and something called "link"
Push 2 can be bought by "trading in" the old one for 30% – these Pushes will be used in projects..
Push 2 has the same functions as the old one, but is more graphical and therefore it has Slices and Samples to be seen and colour OLED-style that adds more optical feedback to it. it my still not be a live-performance tool – but it comes close – and it looks like a better studio tool. so – it IS an update and it is not that cheap – but looks like more fun to edit stuff and – it seems to be made a lot more to even put the mac (or pc) somewhere – that's what the video "says". and – the menu system seems a lot more what it should have been in Push 1, ..
the 9.5 update is free for 9-users.
better non-plastic filters introduced. which is good, I had to do a lot for not using the filters much on my sound packs I did for Ableton back then.

New in Ableton Live 9.5: Analog Modeled Filters
Link
is a function to work and collaborate with others
iOS, OS X…
sort of sync – drop in / out for all OS'es without the need of LIVE, it's just something to have everything sync'ed up and jam