Drum Synth mit berühr-empfindlicher Fläche, die per Microfon abgegriffen wird. Auf der Rückseite sieht das so aus: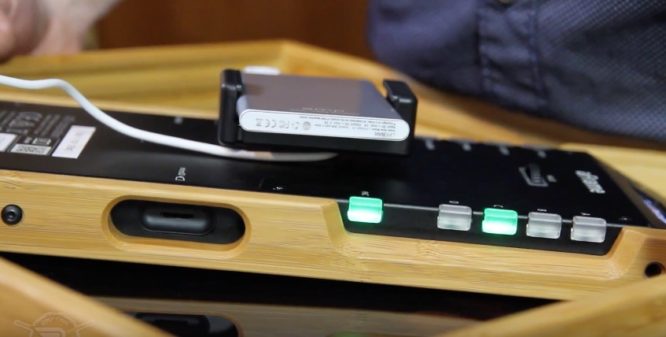 Durch bespielen, reiben, mit mehreren Fingern betippen und normal bespielen kann man mit diesem "Controller", der eigentlich ein Instrument ist mit eigener Klangerzeugung diverse Sounds sehr organisch spielen – hier die Erklärung dazu:
This Hand Drum can be played any way a normal drum can be played – by rubbing, touching, beating it – it has it's sound generator on the back and works by / via microphone. here is how it works:
ATV aFrame Electrorganic Frame Drum
Checking out a few aFrame sounds.