Apple Keynote WWDC 2016 (Developer Conference)
19 – 20:30 – Keynote – after / while it's running  – I will update this post!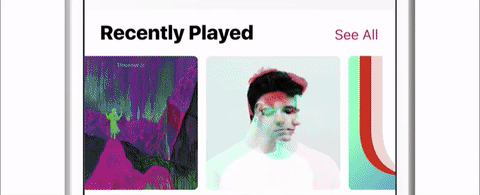 Was bedeutet das für Musiker – nun bisher noch nichts bekannt dazu für uns – es sind einfach mehr Funktionen in macOS & iOS..
the Meaning for musicians – here as soon as possible. and they let the girls talk for demos a lot – but Craig "Hairforce One" did his part as well ;)
Expectation true:
Update of- OS X 10.12 renamed to "macOS Sierra"  &  iOS 10
all ready in autumn.
Sierra runs on macs from late 2009 or newer.
iOS 10 starts with iPhone 5, iPad 2. etc. – so it still supports the slow iPad 2, still which is atm not really fun to use. may not support most of the newer features like continuity (needs BT 4) or split screen – surprising to me! 

what people expect: new Pro series (Mac / Macbook) … flat, with USB-C ports (1-4) and flat design with OLED button strip (replaces F keys) and possibly other things – but thunderbolt 3 built in – 2x as fast as TB 2. 
what I expect: just the OS – it's a developers conference! no hardware!
maybe it gets "boring" but.. / wenn es langweilig wird, dann nur weil es eben für Programmier-Nerds ist – Music & iTunes should be updated as well. But itunes will keep complex.
UPDATES:
• Updates watchOs (not relevant for music – is faster and a bit more useful – but won't buy one since … / comes autumn), and AppleTV (not relevant)
–> iOS (relevant), Mac OS (relevant)
• OS X is now macOS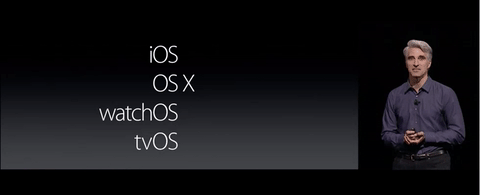 it's called… macOS Sierra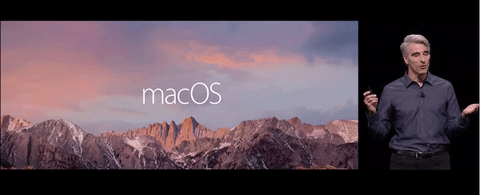 more continuity – copy&paste iOS / OS X ..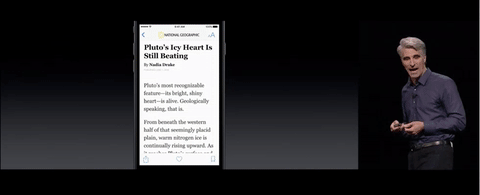 and deleting caches and stuff and of course iCloud stuff from OS X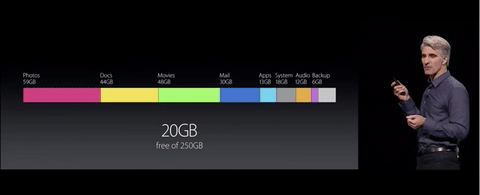 here's the names of the new stuff
and siri of course is on the macOS now.
beta: july – final macOS comes autumn 2017
_
iOS 10
with wake up by just raising the iPhone/Pad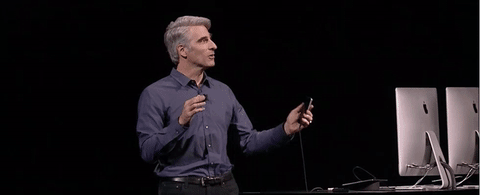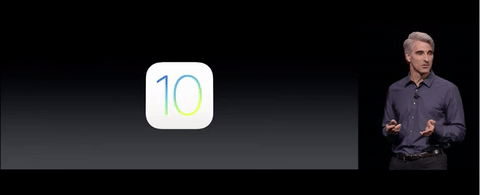 and Siri update.. maybe just US as always.. but open to dev's
new push-up menu has player for music and is redesigned.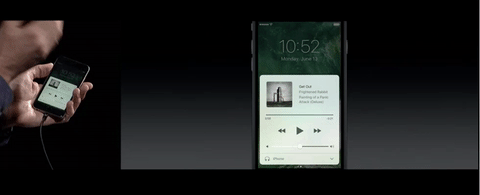 Siri can now switch automatically between languages as well as typing and grab info form the text while typing ..
Pics can be analysed and grouped – and groups events and important images together and makes a videos from images (!). to me the search of synth pics is nice, hope it works – they say it can find horses – but..
clever maps to find things and look ahead as well as traffic etc. – well – request a car – but maybe that won't work in germany as most of the stuff.
Music: they wanna sell things.. they redesigned the music app:
lyrics in it – but doesn't look easier to nav in a car..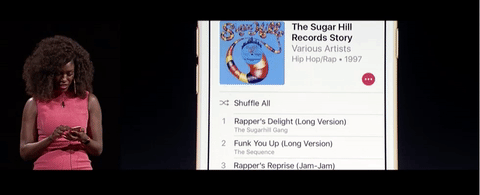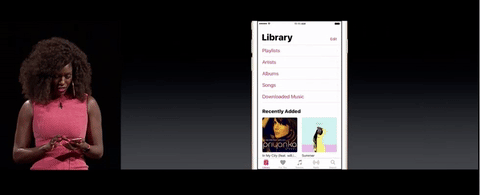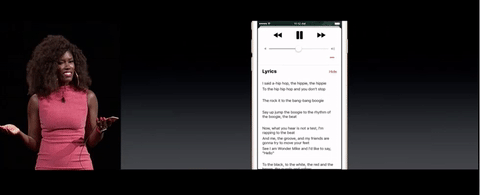 w
ell – it has more lists, things recently listened to and stuff – but seems not to be easy enough. well.
but what about music? still nothing in here … we might hear about that later – since MIDI and stuff isn't what is on top – but will update as soon as …
there is Home – for automation…
nice but US based stuff as they say.  maybe reserved for the rich non-europeans ..
Voice mails get transcripted! cool! detects if it's spam spoken to you as well.
iMessage has a lot of new stuff, links and hand write and emoji replacement stuff..
and you can play music in iMessage to anyone! ..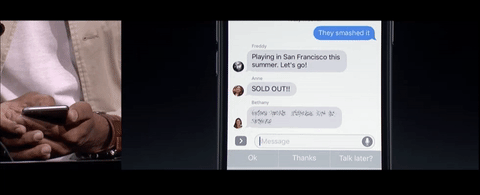 and it's open for dev's .. just below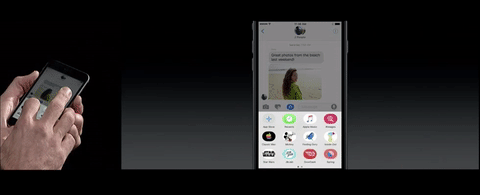 and split screen in safari – and some more stuff.. here's the words and tags..
"one more thing" – they did an iPad app for learning to code in swift – more focussed on children – will be there in autumn as well – and it's free.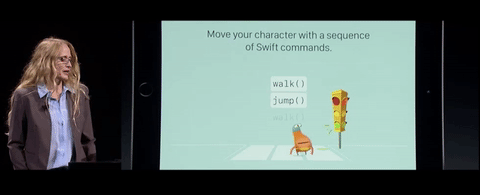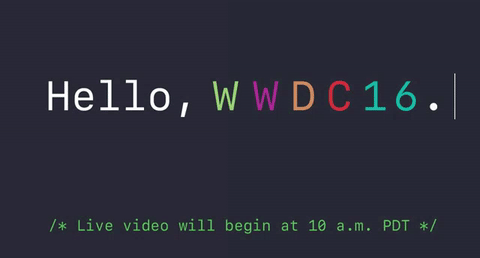 Diskussion (deutsch) hier: 13.6. Stream,WWDC Keynote, iOS 9.3.2 für iPad sicher / Neues