Apple WWDC: Snow.den Mavericks OS X 10.10 Yosemite – iOS 8
Ok, Apple did a keynote – WWDC 2014 …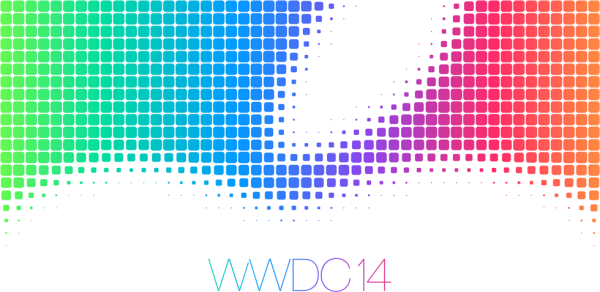 updates coming up here as now and after the keynote – news for musicians?
well – see this growing..
OS X 10.10 Snow.den Mavericks – no.. it's -> Syrah -> Yosemite or something … iOS 8 plus X (no1 really knows yet but within 1 hour)
it's final name is OS X Yosemite – a wonderful park (been there, it's cool)
new flat design: dark mode is in as well. (that's for me) – all translucent and more iOS-like and thinner fonts. but also ugly iOS 7 "today view" in now (notification center) etc.. well.. go on with more important stuff ASAP..
Spotlight includes more stuff like Wikipedia, movies and maps n stuff..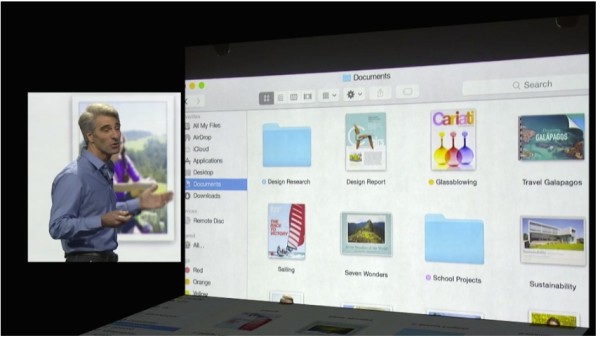 Tim Cook is on stage now – stay tuned for updates –
Updates wird es hier zur Apple WWDC Keynote geben – aber erst wenn es wichtig wurde und was Musiker davon haben…
UPDATE A & B :  the Mac: 80 Mio Macs running Mavericks (now 40 Mio installs – so my 2 Mav-Macs counted in, huh?).
UPDATE B – non musical basics:
– iCloud Drive coming – dropbox unter the apple flag – cross app sharing possible – but may not work in the club (cellars no WLAN!)
– Mail Drop – sends encrypted attachments with 5 GB – very cool for an OLD problem – the other guy get's a link for downloading it!
– Mailing Images – can be edited / draw / mark things before right inside MAIL – so I can send you your sequencer layouts with notes soon & easy, huh?
– Safari adds spotlight / snippets stuff, more slim, faster, detail stuff and faster JavaScript, tab-smooth scroll & mission control style overview for multiple sites
Airdrop – works now (harhar)
– nice: start editing an Email and cont' on the Mac – by proximity. nice thing. called hotspot. also browsing on multiple dev's
-Phone Call -& iMessage and SMS on all dev's – so get Phone call on the mac now.
OS X Yosemite coming free in fall 2014.
_
iOS 8 – non-musical basics:
–  very similar to OS X – nicer with composing Emails etc., responding to messages directly in "incoming message mode" etc.
– better spotlight as well
– quick type keyboard – adds WORDS and suggests – so – this is nice.
– some nice additions like quick recording send, multi thread grouping of messages and maps for sharing locations – but that person needs an iDev as well to do so. – finding images without search – they're grouped.- send audio or video & send to some1 – as seen on the Facebook app. ok.
– enterprise stuff, locking up and config stuff for mail & stuff (not so important to me, but maybe to you)
– health Kit stuff contains medical tricorder content – well – need that? no, the NSA knows it already. so.. get's boring – next please… "helps the industry to…" – yes! something within the US privat clinic stuff's..
– Home Kit – control temp sensors in the house etc. with Siri integration like "open garage door" ..
– images are sorted differently – ALL images on all dev's – they say. & search & quick editing & tweaking.still 5GB is free – 20GB costs…
– talk to Siri "hey Siri".. will address the phone without touching it (makes sense – Trek: hey, computer – let's sort out some great music, now..
_
under the hood:
– apps can talk to another and use their "services" to another like a synth may use some FX from another app etc. or sharing files/Samples.
or filters for images and possible sounds as well – plugins so to say. could be powerful to music apps, right?
also translation in safari may work that way (in line Xlate).
– 3rd party keyboards can be installed
– cloudkit – for dev's – so more iCloud stuff may show up – does it mater?
– metal – new GFX engine access for games for speed improvement for A7 direct access. maybe nice for VJ's? not so important for us musicians – atm. test that with an app called Zen Garden
– some more stuff for games like Sprites & Scenes (3D stuff) etc.
– new programming language called Swift (replaces Objective C but works ALONG with it) – some nice stuff in it. this is for geeks – so some things may be shorter / less typing. – nice response while typing.
beta now – for us all – @fall 2014
bundle buys in discounted prices at the app store possible, demos / previews as well possible now. better search at the App Store..
_
NO NEW HARDWARE – that's all.
–> auf Deutsch – OS X 10.10 und iOs8 Bedeutung für Musiker
–> Forum: -> 2.6. Apple Keynote zur WWDC 2014