Roland ist erst am 13. September dran mit neuen Sachen.
Während dieser Ankündigung zeigt Behringer einen TR909-Clone namens RD909, die die gleichen Funkionen und Optik der RD808 zeigt, also dem 808 Prototypen, der inzwischen übrigens mit richtiger Beschriftung auch zu finden war auf der KnobCon (UK). Außerdem gibt es ja noch die teurere 808 fürs Eurorack-"880" von System80
Behringer shows their drum machine clone of the TR909, after already presenting the RD808 in the final design at knob con (thx Pics by Gearnews.com)
happy 909-day ..
Bisher von Behringer gab es dies (im #Forum von Hairmetal zusammengestellt):
2010-06 – Behringer Phat 106 (Vorläufer Deepmind)
2014-11 – Analyse u.a. eines PPGs – Ausgeliefert: tba
2014-12 – Behringer Odyssey ("Ulissey") – Ausgeliefert: Prototyp-Status
2016-07 – Behringer Deepmind Keyboard – Ausgeliefert: 2016-12
2016-08 – Behringer Deepmind 12D Desktop – Ausgeliefert: 2017-09
2016-10 – Behringer RD-808 – Ausgeliefert: Prototyp-Status
2016-12 – Behringer RD-909 – Ausgeliefert: Prototyp-Status
2017-02 – Behringer Volca – Ausgliefert: tba
2017-03 – Behringer Model D ("Ulimoog") – Ausgeliefert: 2018-03
2017-03 – Oxford OSCar – Ausgeliefert: tba
2017-03 – ARP 2600 – Ausgeliefert: tba
2017-04 – Behringer Deepmind 6 – Ausgeliefert: 2017-06
2017-05 – Behringer VC-340 – Ausgeliefert: Prototyp-Status
2017-08 – Behringer MS-101 – Ausgeliefert: Prototyp-Status
2017-10 – Behringer June-60 Juno Chorus – Ausgeliefert: 2018-11
2017-12 – EDP Wasp – Ausgeliefert: tba
2017-12 – Behringer The Cat ("Bat") – Ausgeliefert: tba
2017-12 – Synthi VCS3 ("Butney") – Ausgeliefert: tba
2017-12 – Behringer K-20 (Korg MS-20 Eurorack) – Ausgeliefert: tba
2017-12 – Behringer Maelstorm Effects Processor – Ausgeliefert: tba
2017-12 – Behringer RD-999 – Ausgeliefert: tba
2017-12 – Behringer LMX ("Ulidrum") – Ausgeliefert: tba
2017-12 – Behringer OMX – Ausgeliefert: tba
2018-01 – Behringer Neutron – Ausgeliefert: 2018-06
2018-01 – Behringer UB-Xa ("Uliheim") – Ausgeliefert: tba
2018-02 – Roland Jupiter 8 – Ausgeliefert: tba
2018-03 – Behringer Pro-One ("Bro-One") – Ausgeliefert: Prototyp-Status
2018-03 – Behringer Model D Keyboard – Ausgeliefert: tba
2018-04 – Behringer System 100M Module – Ausgeliefert: tba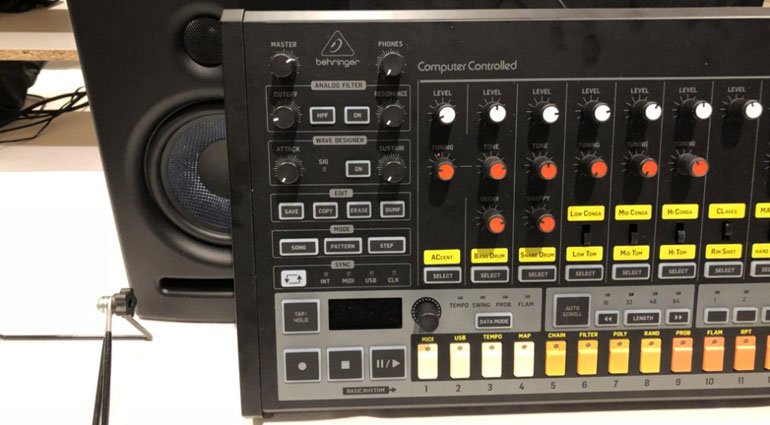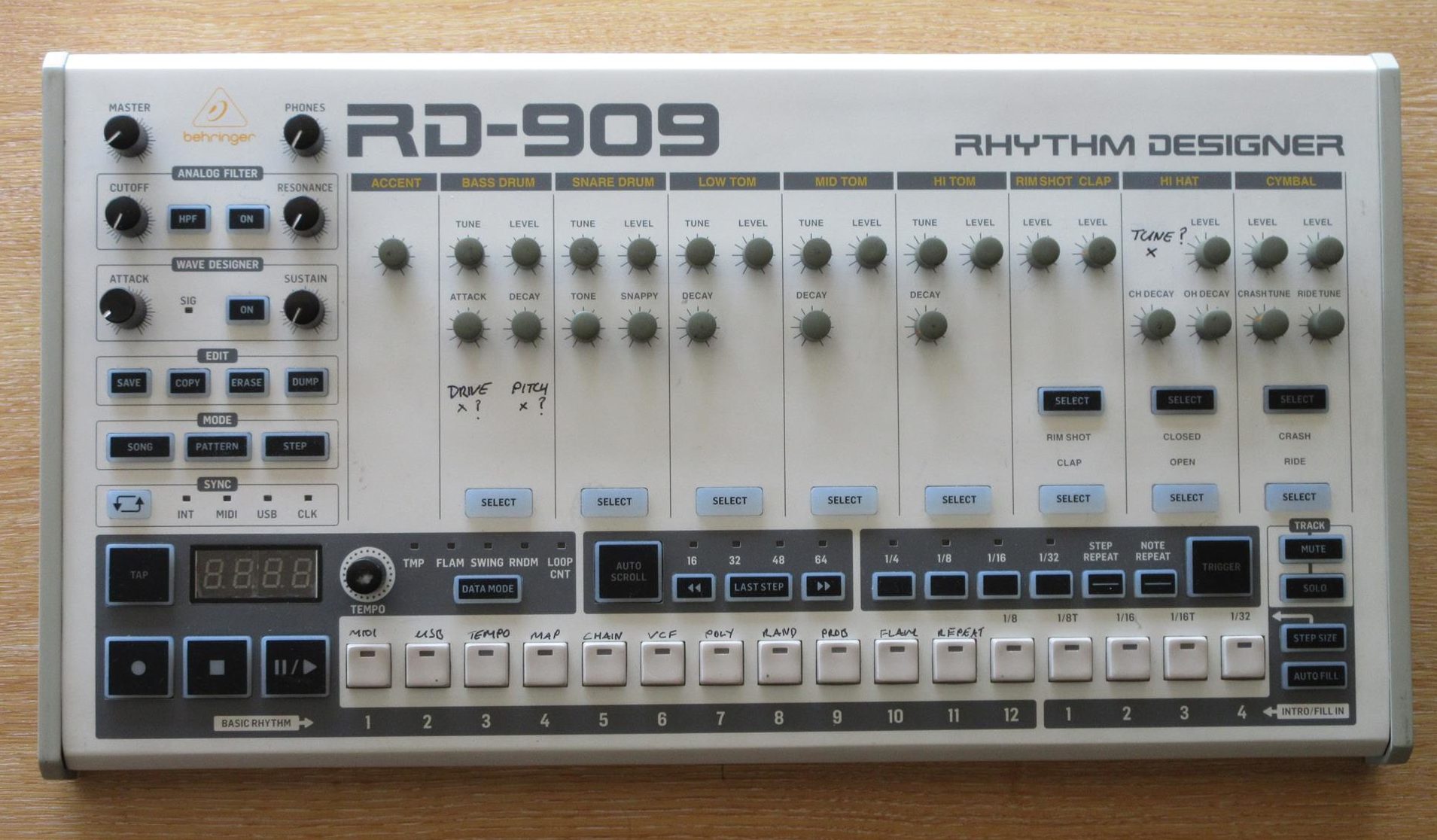 Behringer RD-808 pic.twitter.com/IluuIaecjB

— ICON (@ICON_jp) September 8, 2018
Roland did this: