Düsseldorf, Studiokonzert Pyrolator, Pondskater, Waking up in Stereo @ Masterplan Studio 2016/11
Here's 3 gigs – main act was Pyrolator with his Buchla Lightning Sticks – controlling 8 "Sections" recognized "in the air" by movement – shake it proceeds to next sequence/sound – movement can control filters, stuff like that – it's a magic wand für synths.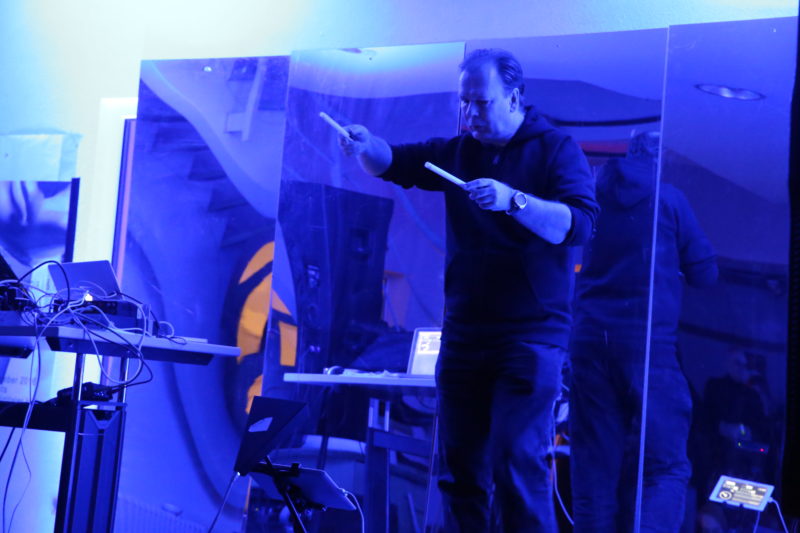 first – look at the gear here:
the Gig by Kurt aka Pyrolator is here.. all the way with the magic of Buchla, also playing with Fehlfarben and known from Atatak Label.
Pondskater –
quite vintage geared – Yamaha CS, Sixtrak, KP3 and Volca..
ambient kind of electronica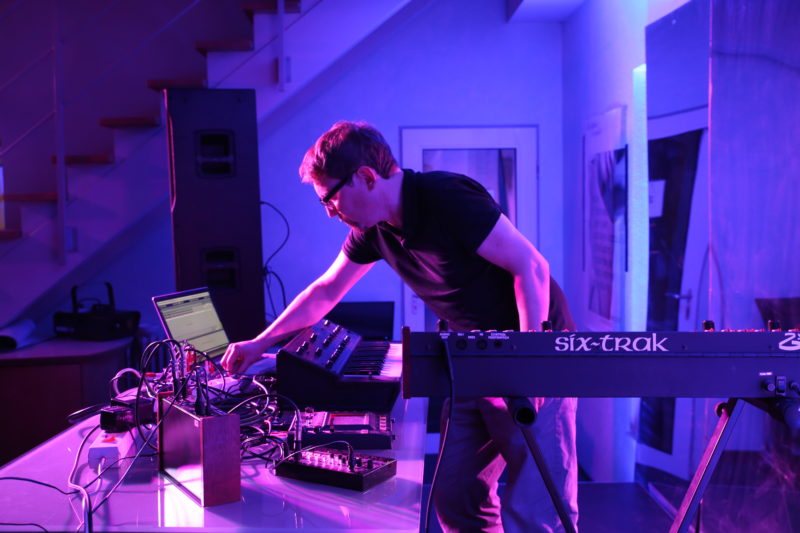 and with DSI Mopho – we listened to Waking up in stereo, pop.
_
all as part of die digitale, düsseldorf