Front 242 – Oberhausen, Kulttempel 14.10.2017
Front 242 sind zurück im Kulttempel (nach 3 Jahren), es war sehr gut besucht, wie zu erwarten war.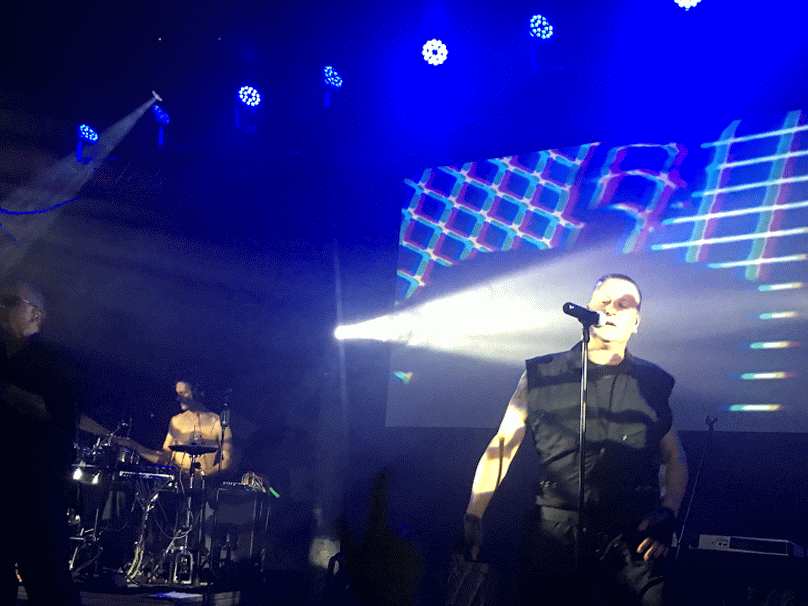 Und eins muss man sagen – die Herren boten die notwendige Energie, die man erwartet – es wurden auch absolute Klassiker gespielt, wie Don't Crash, Operating Tracks – sogar Funkadahfi und startete ein mit Modern Angel und Happiness. Wie gut man mit pogendem Mittelbereich klar kommt, muss man wissen. Überzeugende ruhigere Stücke wie Rain und die stets  anderen Interpretationen sind das, was Front 242 noch immer sehr gut können. Dieses Mal gab es viele klassische Basslinien, auch bei U-Men und Co.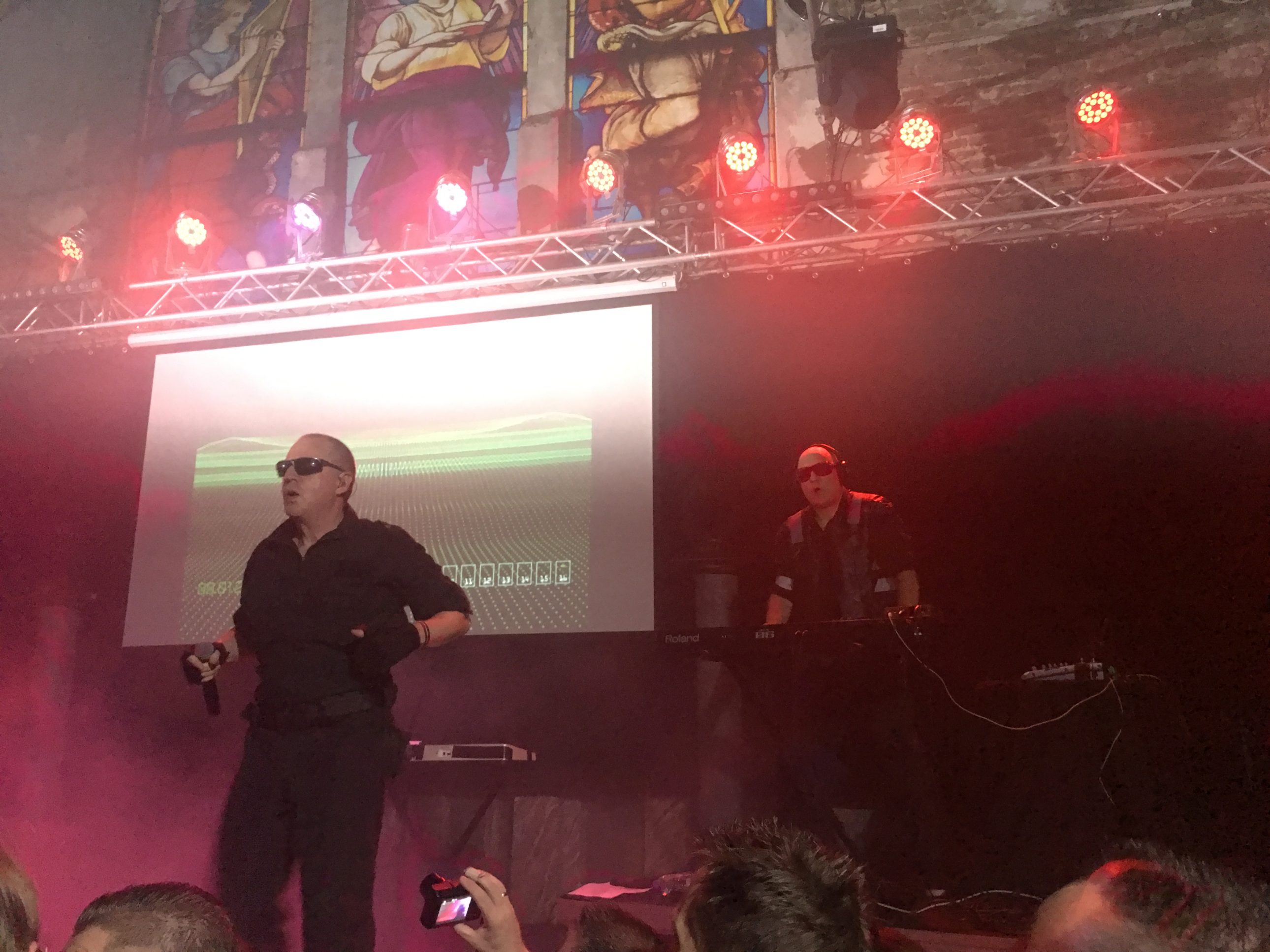 Ein bisschen wie ein früheres Konzert im guten Sinne, nur (schon länger) ohne Emulator II – eigentlich ist das Gear sogar das unspektakuläre an den neueren Gigs von 242. Ein Fantom FA06, ein zugeklebter Gaia und Ableton live – und natürlich die E-Drums (ebenfalls Roland). Das ist es. Aber X32 Konsolen (Behringer) findet man auf der Bühne. Daniel war mal wieder irgendwo hinter dem Auditorium. Meist mit einem kleinen Synth. Dieses Mal habe ich nur FX gesehen.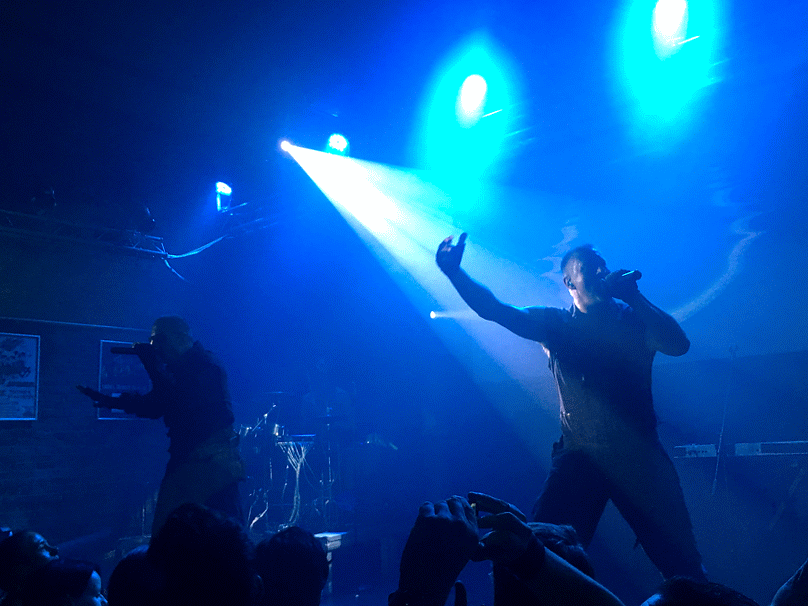 Der Abend wurde nicht nur zufrieden-machend sondern endete mit einer sehr gekonnten Auflegearbeiten™ von Mirko / Paradroid, der am 20. und sowieso jedes Quartal die Matter/Antimatter (in Anlehnung an Lassigue Bendthaus) EBM-Party macht, es leert sich also nur langsamst. Zufriedene Gesichter.
Front 242 – Gear
Front 242 are back in Oberhausen town. It is the new center of EBM, since a lot of EBM Parties going on exactly here and Maschinenfest will be taking place very close to the Kulttempel (which is Industrial but nevertheless a very recommendable event starting 27.10.) – back to Front: they went on stage with Happness, played a lot of their well known pieces like U-Men, Don't Crash, Funkahdafi among others – so it was something that made the people happy, dancing – here and there a bit wilder in the center – but still (as always no1 ever will really fall down. this day was the day of the staight synthbass which appeared on some songs like U-Men and Operating tracks but this time really different from the original – but others like in Commando Mix did their job without the sharpness of the DX7 – Front are masters of remixing themselves, and energetic like today. I still get happy when songs like Rain are performed, they did 2 of this "synthpop" kind of songs. speaking about gear – Front do not use much – just Roland Gaia and Fantom 06, Ableton Live and Roland Drums / V-Drums. I did not see Daniel – but Behringer X32 on stage and another one as FOH with 2 Computers and Eventide FX.
support Group: The Saint Paul – Handgemacht, sehr handwerklich, eher Szene-Synthpop im Amphi-Stil.
sah so aus: