Finally the official video of the modular synth craze gathering in Germany called Happy Knobbing #HK2018
Endlich hab ich das offizielle Video fertig für und zum Modular Synthesizer Meeting Happy Knobbing 2018
Next Meet  7.-.9.June 2019, 14:00 (Fr-Sun) 
will add the flyer very soon – Den Flyer dazu werde ich in Kürze basteln und wie 2018 wird im Forum gesammelt, Link gibts dann auch hier.
28 Mins of synths
https://youtu.be/QJzxlQzMvls
jams
https://youtu.be/FAVy6ur4Rns
more pics HK2018

https://www.youtube.com/watch?v=FAVy6ur4Rns&lc=z235jr2zhqngfdh2lacdp43bw1rhegnuvlrf1cdx1o5w03c010c
Next Meeting 2019 Flyer
Fragen / Questions? – 7.- 9.06.2019 Fischbach, Happy Knobbing Modular Synthesizer Meeting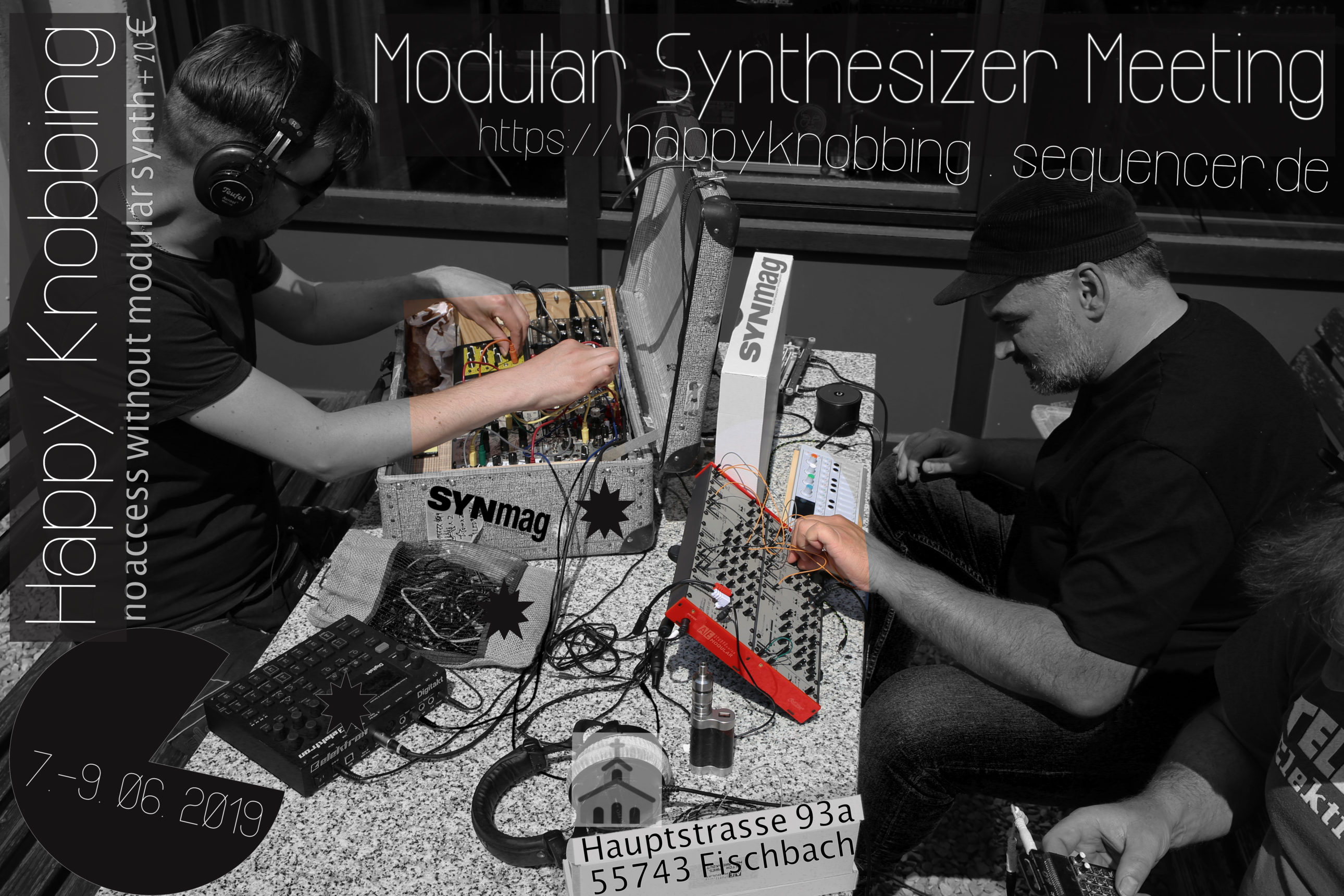 __
the flyer 2018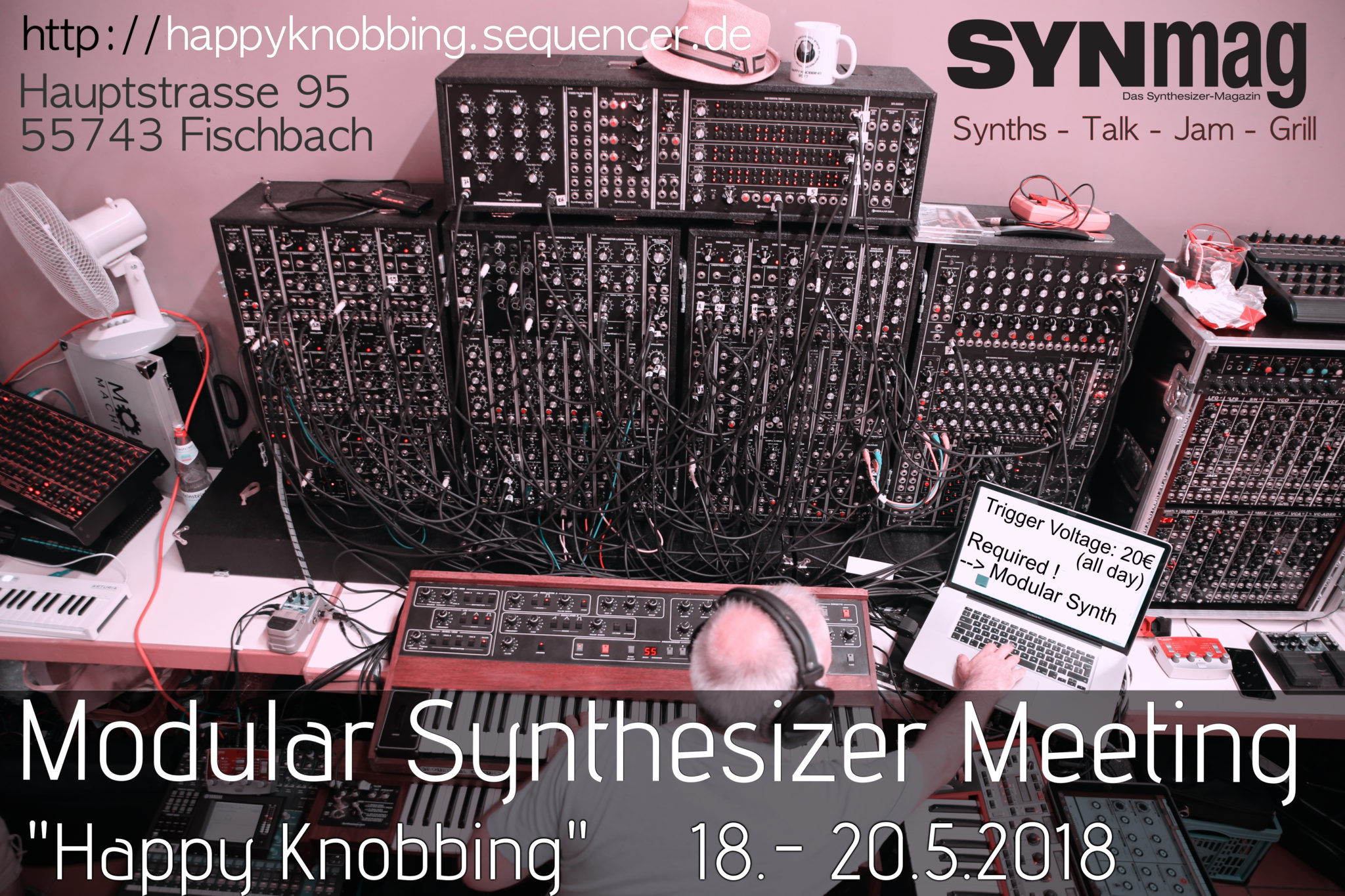 more pics HK2018
Dies ist die Erinnerung – Bald findet das Modular Synthesizer Meeting mit dem schönen Namen "Happy Knobbing" statt, nämlich Pfingsten – und du bist eingeladen, wenn du ein modulares Syntheseteil mitbringst und die 20€ entrichtest für die Saalmiete – Es wird gegrillt, gechillt, gejammt und gequatscht, Zeug ausprobiert und deshalb bringe Kopfhörer mit und alles, was du für deine Sachen brauchst. Gerne auch noch einen kleinen Tisch, nie zu wenig Kabel und bring das attraktivste Ding mit, was du so hast. Wir freuen uns. Mehr Fragen dazu? Dann hier stellen und eben kurz ja klicken, damit ich weiss, wie viele wir sind.
Generelle Information und alle Videos und Fotos gesammelt sind hier https://happyknobbing.sequencer.de