InSeqT Sequencer – codename Bumblebee by Anyware
the maker of Semtex has an update of the planned InSEQt Sequencer up, here it is.. it is a dual Sequencer with Quantizer which reminds a bit of the ARP Sequencer, PLUS another separate Section with 2×8 or 1×16 Line(s). This should be a killer for analog sequencing..
Der InSeqT steht kurz vor seiner Fertigstellung und optischem Printendergebnis. Er ist genau genommen 2 Sequencer: Einmal ein dem ARP Sequencer sehr ähnlichem Design incl Quantizer und 1×16 / 2×8 Reihen, die kompeltt unabhängig sind und den inSEQt sicher für Frickler sehr interessant machen..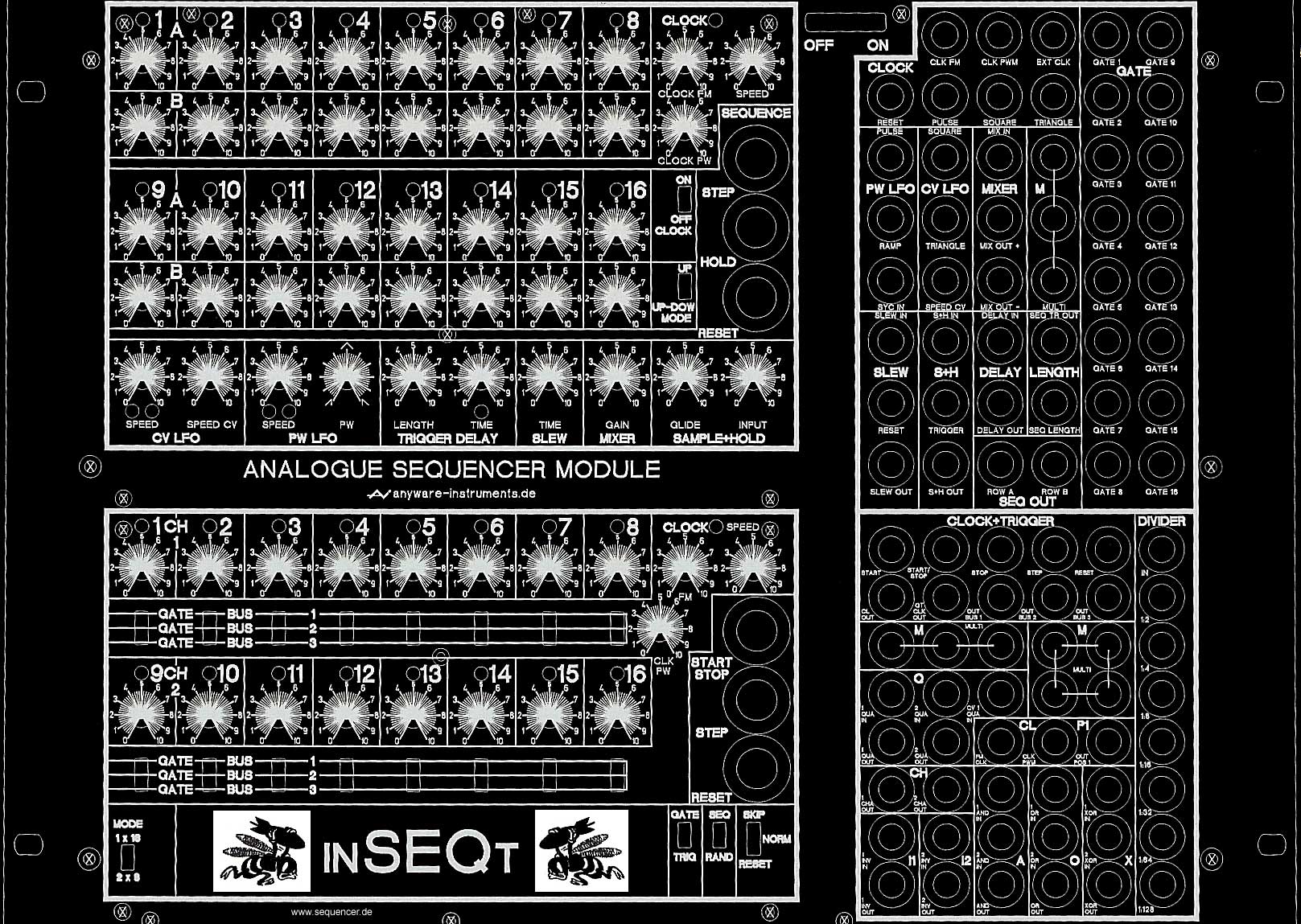 – im Forum