Sold recently on Ebay for the horrible price of 2010€ JELLINGHAUS-DX-PROGRAMMER
jsut for the record, 25 made and rare, but for this price maybe some1 is interested in building another 10 for sale? any1?
I'd like one for the TG77 or FS1R .. I'd check if I can buy the church in my home town then to make enough room for it..
maybe go for a DT7..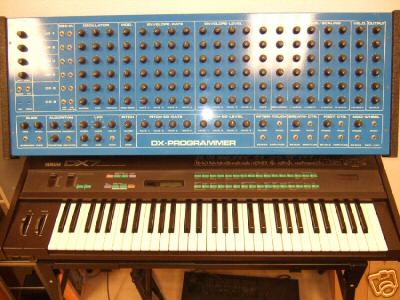 would YOU pay that price?
related:
DX7 + FM Synthesizer Section (older)

forum (german)  jellinghaus dx programmer in der schweinebucht