NAMM Korg: Gadget 2 Mac/Window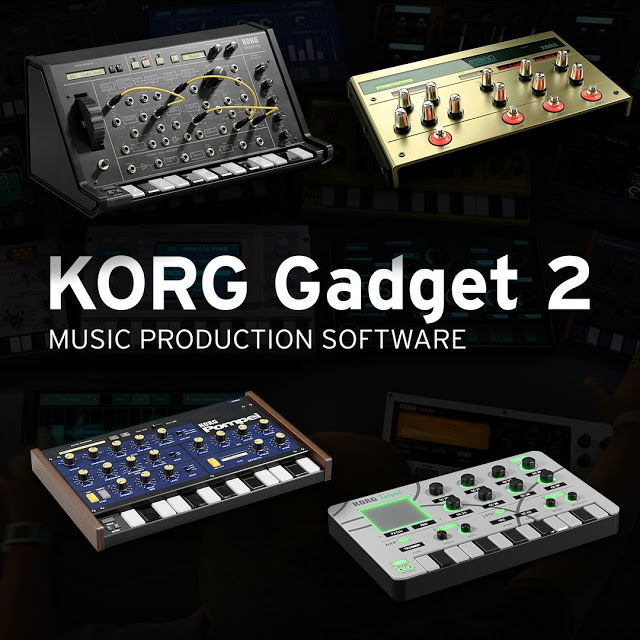 Gadget 2 ist angekündigt, dort gibt es eine Art Monopoly, einen MS20 und endlich ein MIDI-Out-Tool, um externe Synthesizer Hardware ansteuern zu können mit der DAW oder besser mit dem Softwaresequencer Gadget, der in der Idee wohl noch am meisten Reason ähnlich ist, denn es ist ein Softwarestudio mit Hauptsequencer und einer Menge "abgespeckter" einfacher aber effektiver Synthesizer – einer davon ist der Odyssey und die meisten anderen sind ebenso Varianten von bekannten Korg-Synths und andere sind ganz neu oder könnte es als Volca geben..
Gadget gibt es als iOS App, neuerdings für Windows und schon länger für den Mac und damit macOS.


available in February – zu haben im Februar:
KORG Gadget 2 iOS – free upgrade. added gadgets as in-app purchases.
KORG Gadget 2 Mac  –paid version upgrade. new gadgets & Gadget Plugins included.
KORG Gadget 2 Plugins for Mac/PC – standalone version not included. Only Mac/PC plugins included.
Was bisher geschah…
Korg bringt eine Reihe kleiner, eher optischer Dinge, darunter andere Farben für MS20, Kronos und Krome welche mit einem Farbcodenamen versehen sind (WT=white, GD= gold, PT=Platinum). Schon etwas früher hier auf dem Blog gab es die Bestätigung zu den originalgroßen Odysseys in allen 3 Farben aber mit gleichen Features wie die Standard-Odysseys.
Die eigentliche große News ist, dass es Gadget nun auch für den Mac geben wird, eine Art Reason mit verschiedenen Synthesizern und Sequencer – die gab es schon einige Zeit als App und ist einfach zu bedienen. Für Gadget gibt es vom Odyssey bis zu div. einzelnen Synths alles – sowie die meisten Synths, die es bereits als App gibt (Wavestation, M1…). Der Odyssey FS wird allerdings nicht günstig: $1599.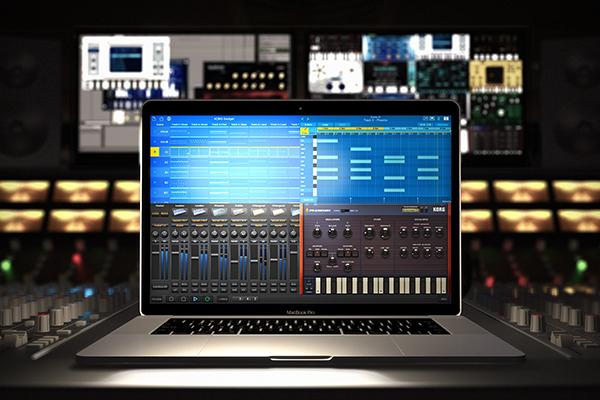 Korg announces a lot of different versions of existing synths with colour code added to it's name. Also they are presenting all 3 optical versions of their full sized keyboard-odyssey ($1599 is quite a lot for larger keys) – it features the same things as the "mini" version (I just thought to say "original"). so here they are.
the big one here is to welcome GADGET on the Mac which is a Sequencer like Propellerheads Reason that has a lot of synths ready along with an arrangement window and step sequencer – all apps  that are known from korg are part of those synths like the odyssei and more (Wavestation, M1 …) – note that on the iPad the bigger ones need extra purchase but once you bought the app you are free to use it in gadget as well. so this one isn't totally clear – what synth's will be in and which will be extra..
Odyssey Video Ad:
https://www.youtube.com/watch?v=VxYFM3PcYuo
btw little Monologue Video – just because it is..
http://www.youtube.com/watch?v=gQiviuWFJPM