Es ist ein Korg Sequencer mit dem Namen SQ-64 aufgetaucht, er stammt aus einem Leak von einem schwedischen Laden. Inzwischen ist er aber offiziell und heißt
Korg SQ-64
Er hat angesichts des SQ64-Namens 64 Steps mit 3 polyphonen Spuren, Er kostet 299€ und als Clou bietet er noch 16 monophone Drumspuren obendrauf. Außerdem gibt es Probability und pro Step auch Gatelängen (zu Pitch und Modulation), leider sind pro Spur nur 16 Speicher vorgesehen und sind damit leider genau so karg wie beim Keystep Pro Konkurrenten.
Dazu gibt es 3x MIDI und USB (Leider nicht USB-C sondern nur Micro) sowie Clock/Trigger und vielleicht auch Reset/Start/Stop-Signale an der Rückseite und das alles in kompakter Form. Das alles ist mit Steptastern sehr gut für rhythmische Sequenzen ideal, die Töne und Werte werden über Knöpfe einstellt. Es gibt Sync in/Out und 2 MIDI Outs und einen MIDI In-Eingang, Strom gibts über USB. Er wiegt nur 1 Kilo und dürfte ein toller Jam-Kollege sein, denn die Bedienung über die Pads ist natürlich sehr direkt und einfach und superübersichtlich. Jeder Step kann sich 8 Töne merken. Er kommt 2021, also noch nicht nachsehen, ob es ihn gibt.


MIDI in 1x, MIDI out 2x, Micro USB, Sync in/out
3 Tracks mit jeweils 64 Steps, anders als man erwarten könnte.
16 Trigger Drum Gate Ausgänge
8fach polyphon
Gate, Trigger Modulation editierbar
•Polarität der Trigger einstellbar, Pegel ebenso
•Lichtstärke abhängig von Stärke der Modulation als Anzeige
•Chord und Polyrhythmik möglich – also asynchrone Spuren
•Steptaster als Pads nutzbar zum spielen
•Arpeggiator mit an Bord
4 Takt-mit Probability und klassischen Abspielrichtungen, leider sind alle neueren Sequencer oft auf diese magischen 4 Takte begrenzt.
USB-Power
Korg's SQ-64 Polyphonic Sequencer: A Brief Overview
"Step Up" with the SQ-64 Polyphonic Sequencer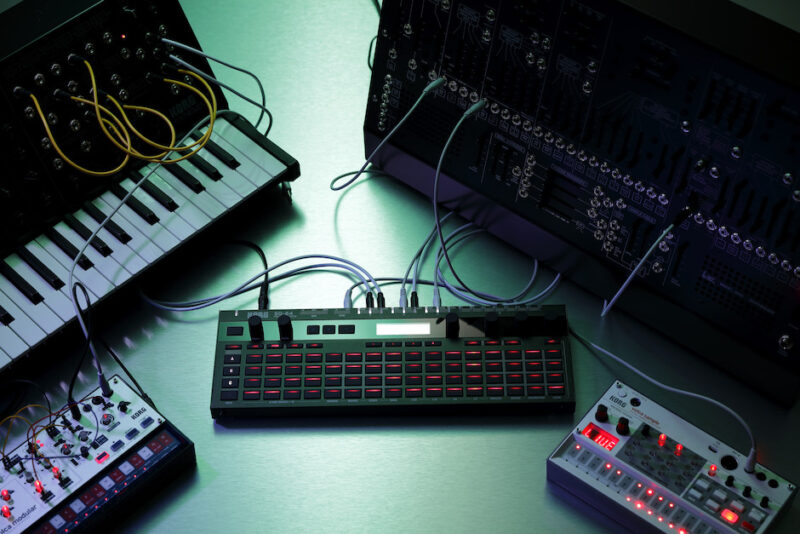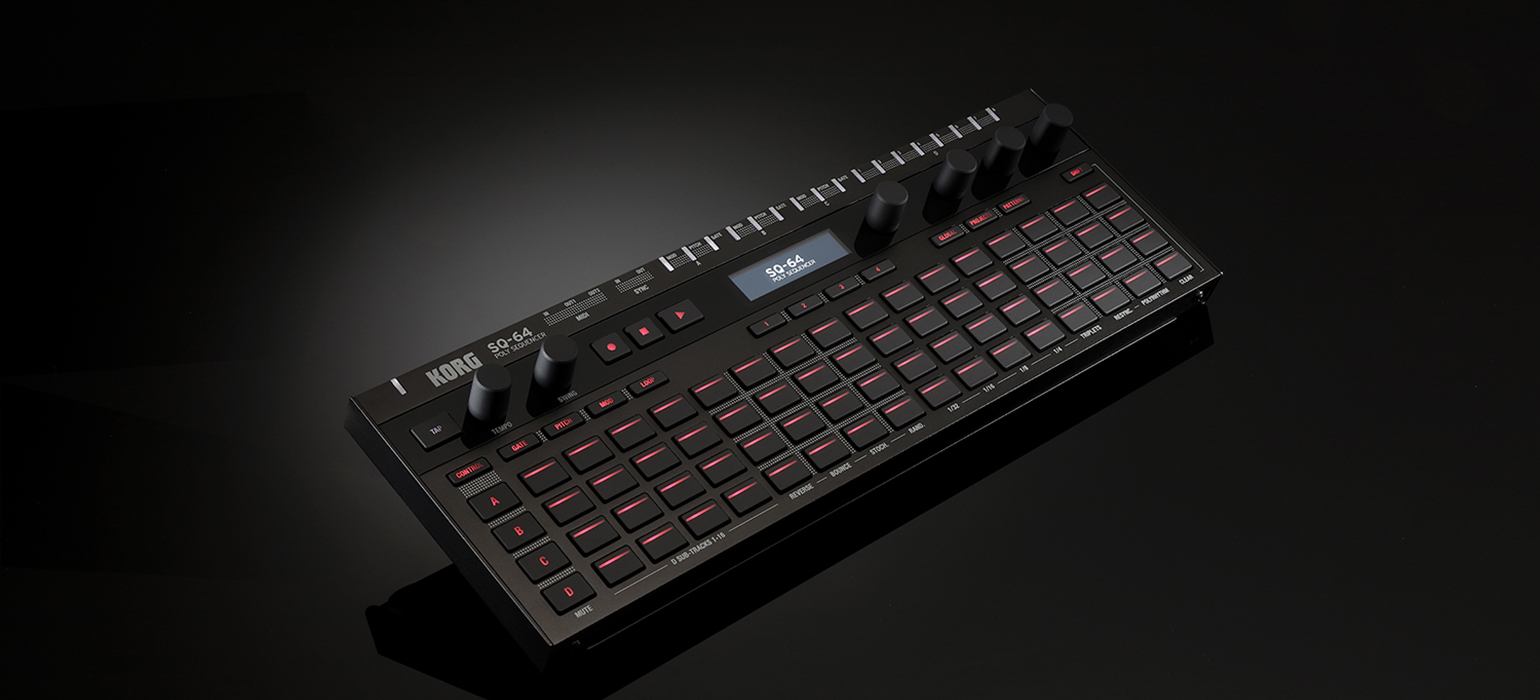 aufgehellt für mehr Detail-Check: Korg SQ-64 und der kleine ARP 2600 kommt offenbar auch, vielleicht nicht so knapp und wenig, dass sie wieder in einem Tag vergriffen sind?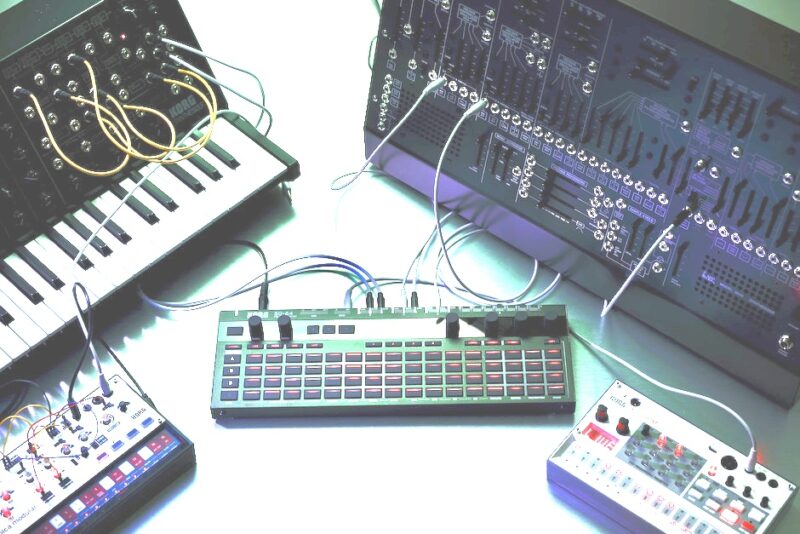 Da kommt also doch noch einiges von Korg. Wird spannend.