Korg UK: The New Wave is coming: Microsampler, Wavedrum, Piano
Sequencer Synthesizer Forum – Korg UK: The New Wave is coming.
Microsampler (new in synthDB also) & Percussion is coming from Korg.
It's a small Microkorg sized sampler, will add it to the SynthDB very soon. it's features are simple, but it's made for playing loops and samples live and RECORDING it while performing. so it's about using samples on the run not much about synthesis..
Wir werden im SynthesizerMagazin (das Heft ist grade so gut wie fertig) einen Test mit Video bringen, daher verweise ich einfach mal darauf in Ausgabe #16.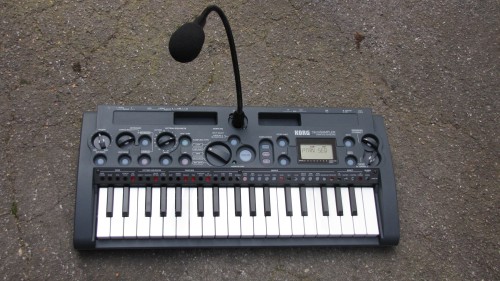 and they also got a new Wavedrum!!
and this Piano SV-1


looks very much like a Polymoog. @ Forum