Make Noise 0-Coast – Mini Desktop Synth (Zero-Coast vs Westcoast)
Ein winziger sehr flacher Tischsynthesizer Zero-Coast (offiziell 0-Coast oder No-coast) vom Modulhersteller MakeNoise für knapp über 500€. – nicht ganz billig startete er sogar mal bei 800€.
– MIDI via Miniklinke
– Ungewöhnliches Konzept, daher "no coast" –
(weil weder "filter"/Moog noch Buchla-Stil.)
– Kommt in 3 Monaten.
has 2x envelope kind of time-domain controls:
how it presents to the player in sections
sustain-decay (envelope control)
rise & fall with log/exp knob
overtone section (sort of fm/shaper'ish stuff in here? or distortion or …)
saw / rect. OSC
multiplier
dynamics knob
love it!
image via R-divine / FB – much easier to read, now.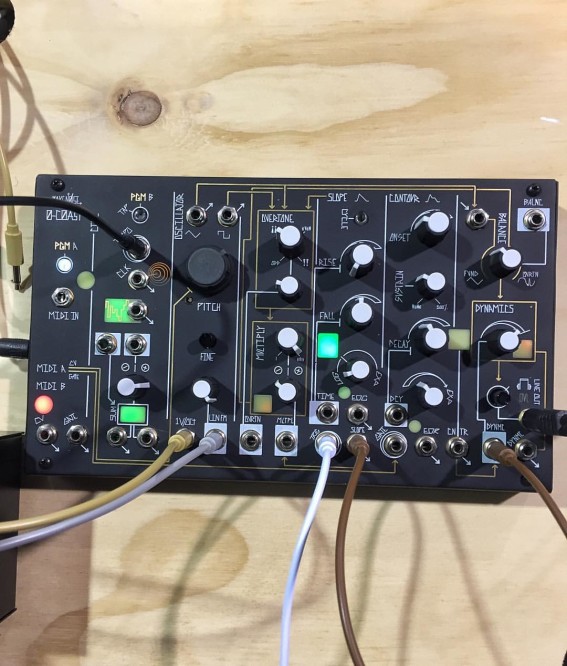 0 Coast is complete different in structure…

Structure – re-something'ed:
OSC -> Overtone-Generator -> Multiplier -> Attenuverter -> Balance (xfade) sort of "filtering slightly" -> lpg (low pass gate)-kind of section without vactrol – simple envelope – das ist 0-coast
it has no classic substractive structure. but isn't totally different.
known for their modules – here's a desktop synth called "no-coast"  (or zero coast, since it is not made or built upon classic tweakwerk™) with very flat design and almost unreadable letters (as always) so it's quite hard to tell what's in it – looks like one OSC .. Es gibt inzwischen dazu auch einen Sequencer dazu mit ähnlicher Form. Das Ding heißt 0-Ctrl (Zero-Control)
Review: Make Noise 0-CTRL // Patch ideas with 0-COAST & other modules // 0-CONTROL tutorial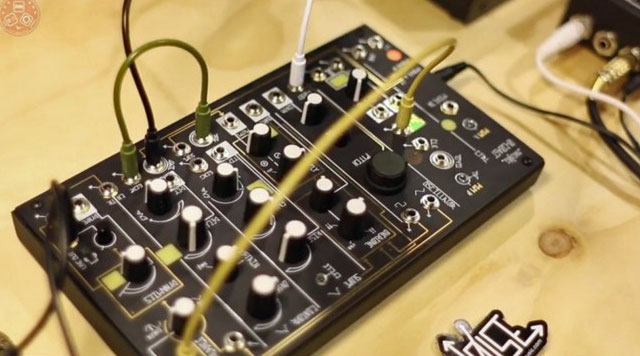 price: $500 (US). comes in 2-3 months.