Roland Controller A01 – 8Bit-Synth + System 500 + Module Customizer (updates)
Roland bringt eine Art Controller-Synth mit Bluetooth/CV/MIDI und einem kleinen 8bit Synth an Bord – den A01 niedliches Teil für "alles".
Roland A01 is just like the Keyboard from the Boutique Series:
it has:
CV/Gate – Analog out
MIDI in/out
Arpeggiator
8bit monophonic synth
Bluetooth MIDI
battery powered / speaker inside
2x ribbon (bend/mod) like Boutique
A-01 Controller + Generator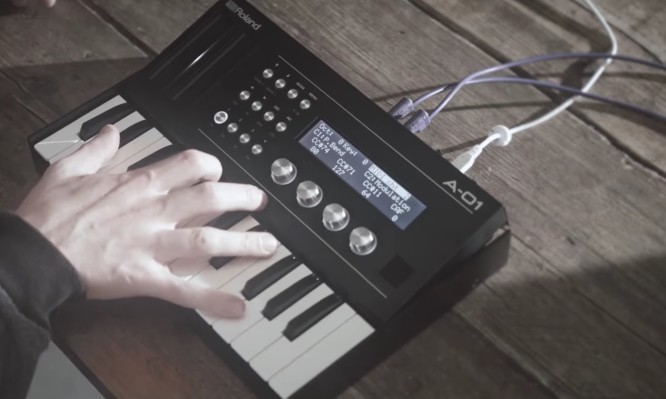 and the modular system 500 is out (which was presented in 2015 so I don't comment much on it atm)
Roland System 500 - Switched On Demo
Roland SYSTEM-500 Analog Eurorack Modular Synthesizer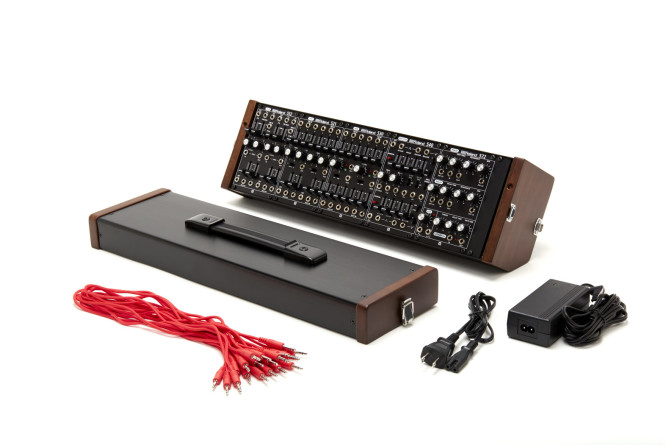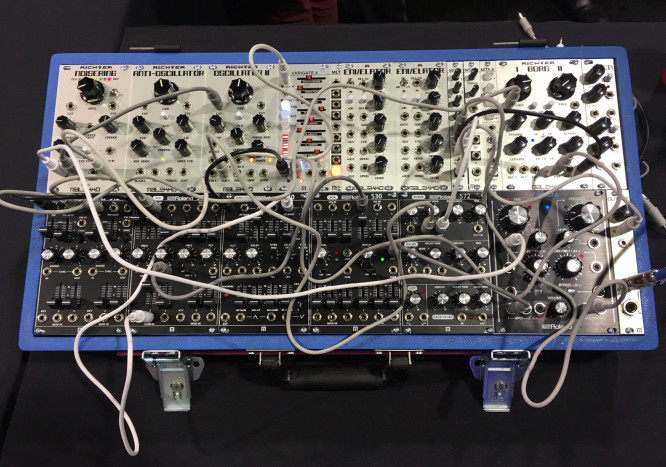 Aira Module Editor for 4 existing FX Modules updated 
16 Modules added in the Module Customizer – you can have 6 Modules within any of the 4 hardware digital Modules (TORCIDO, BITRAZER, DEMORA and SCOOPER.) and THERE are 16 new modules added to it..
AIRA Effects Modular Customizer Software
SHORT DELAY
TUBE CLIP
COMPRESSOR
NOISE GATE
3 BAND EQ
LOGIC OPERATION
CROSS FADER
SWITCHER
ENVELOPER
TRIGGER TO LFO RATE CV
FILTER 18dB
FILTER 24dB
FORMANT FILTER
SAW OSCILLATOR
SQR OSCILLATOR
MIDI NOTE TO CV/GATE
12 modules where already there..
just check it out – it also works on the desktop and mobile app without the module to check out the modules (functionally)