Roland Boutique – JX03 JU06 JU08 (Jupiter 8, Juno 106, JX3P re-issued / Nachfolger)
Here they are – hier sind sie.. (Test in SynMag 53)
vierstimmig, rudimentär, anschlagdynamisch, süß klein, und mit 16-step-sequencer.
• Audiodemo added: JU06, JP08 & JX03 (check the players..)
– more: Boutique.
Roland JP08 = Jupiter 8 - Vintage vs Boutique Was kann er? Wie klingt's? JP-08 Synthesizer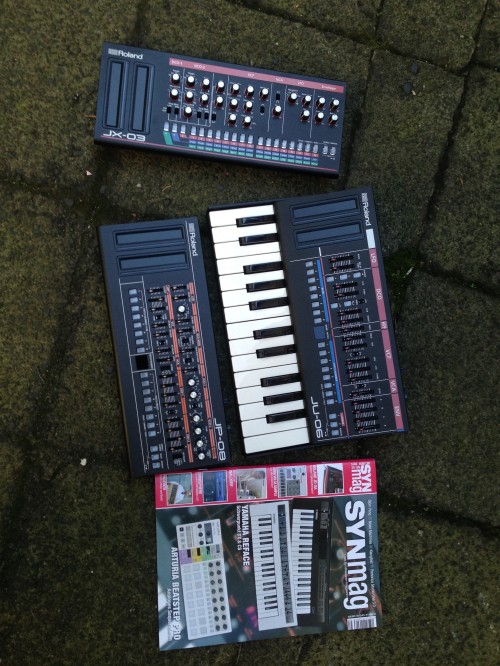 Jupiter 8 ($399) / Juno 106 ($299) / JX 3P ($299) – reloaded
desktop, 16 step sequencer, add. keyboard 25 keys,
chainable, 4 voices with JX03 – so 8 voices with 2 of them!
runs on batteries (or USB power..)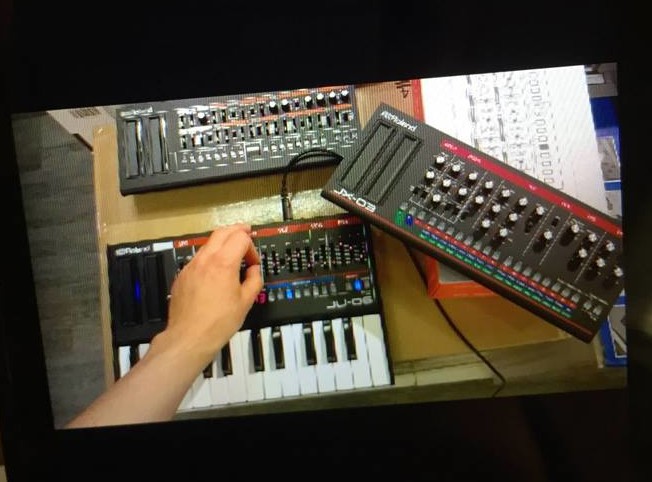 Tech: like System 1/1m digital. Roland has proved it works modeling their own vintage sound – so here is the classic polyphonic synth again!
Die Technologie ist digital, klingt aber so, wie man es erwartet. Es ist also für den Nutzer "zunehmend egal".
add synth features JX:
2.nd OSC extra Xmod features, range larger, more waveforms

with optional keyboard (25 keys)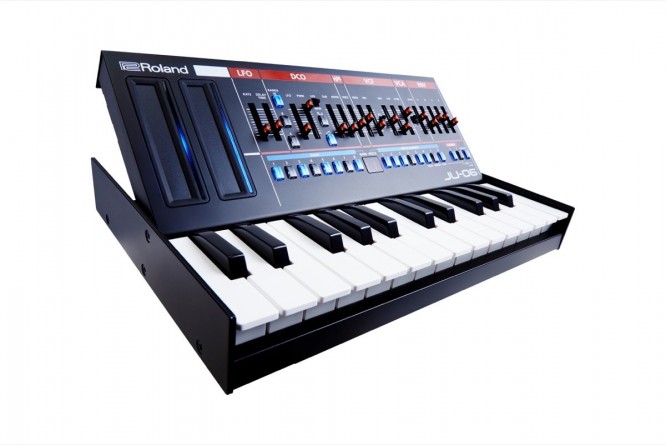 Roland JX03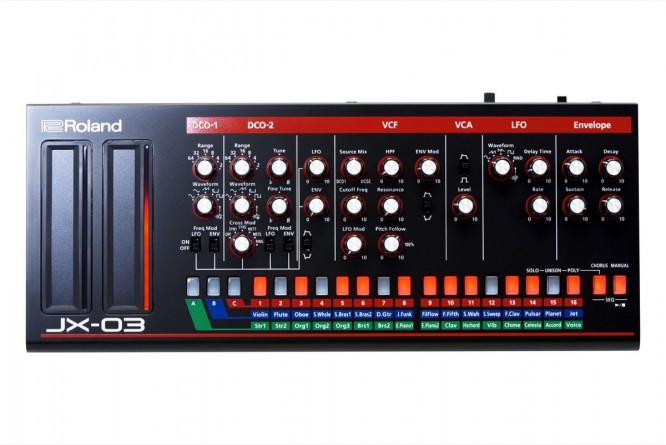 Roland Ju06 (Juno)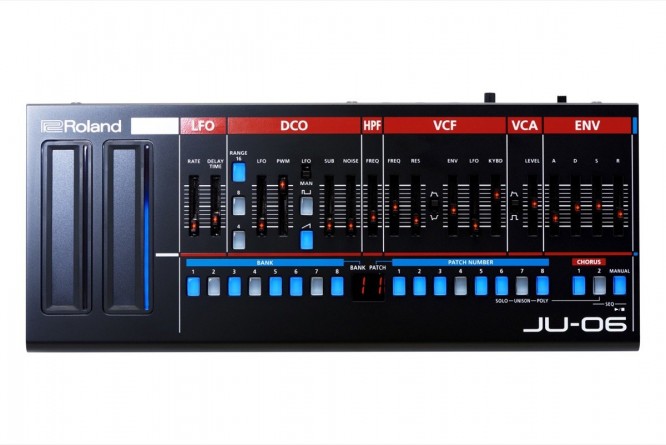 Darüber reden im Forum: Roland Boutique… (Jupiter 8, JX und Juno Nachfolger..)
more pics–