Moog to end the Voyager line in 600pcs – upcoming Minimoog?
Moog says – 14000 pcs are enough. To be exact they seem to do 600 more and then stop the production. Maybe the next thing could be a classic Minimoog which fits in to the neo-re-issue scheme of Korg, Roland etc..
so a 2500€ Minimoog with MIDI / USB – the original sound – could make the race and be the successor of it..
Nach dem Voyager könnte ein Minimoog kommen – es sind 14000 gebaut worden und jetzt sagt Moog – das reicht.
Für mich passt es am meisten, wenn sie das Original wieder zurück bringen, denn der SUB37 "kanibalisiert" sicher auch die Käufe des V'ger und ein Minimoog brächte neuen / alten – Schwung und bringt den Sound, den eh alle wollen – 2500€ halte ich für realistisch – ggf. unverändert oder mit irgendeinem rudimentären MIDI Interface eingebaut. Sicher optisch und äußerlich so wie der alte wird und könnte er sein.: diskutieren geht hier: Ende des MiniMoog Voyagers!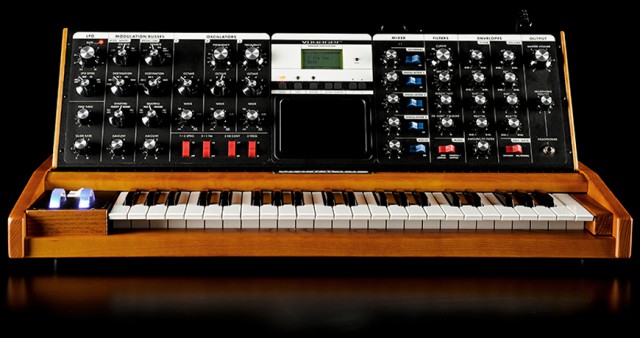 Source: END OF A VOYAGE | FINAL PRODUCTION OF ICONIC SYNTHESIZER | Moog Music Inc