Ich schrieb hier bereits was Roland jetzt bringt, nämlich nichts weniger als die geistigen Nachfolgerin digitaler Form ohne klangliche Nachteile des Jupiter 8 Analog Synthesizer  und  Juno 60 Analog Synthesizer in Form dreier neuer Geräte. Man kann das erkennen an der Anzahl der Bedienelemente – etwas weniger für den Juno (Einoszillatorig mit Suboszillator) und für den Jupiter könnte man die Funktionen des Jupiter 6 (Multimodefilter, Crossmod steuerbar durch Hüllkurve und ein paar andre Details) mit integrieren (wenn man schlau war) und natürlich Anschlagdynamik auf der Basis der System 1 Digital Synthesizer  Technologie. Ob es Plugouts gibt in polyphon ist nicht klar – es sieht so aus, dass der dritte eher nicht so reich beknopfte Synth entweder ein JX3P/JX8P Simulator sein könnte oder etwas flexibleres und ob es Plugouts gibt ist nicht 100% klar, aber denkbar. Angesichts der drei Geräte werden es wohl auch keine Plugouts, die man einladen kann…?
• Audiodemo added to Database: JU06, JP08 & JX03 (check the players there..) – > more: Boutique.

alle drei haben USB Audio/MIDI und können je 4 Stimmen erzeugen und zu 8stimmigen Einheiten verkoppelt werden (dann braucht man 2 davon).
Ich hatte es im SynMag schon länger vermutet und gesagt – da kommt noch was stärkeres – es ist da!  Oder sagen wir mal – es ist angekündigt, dass was kommt mit schwer erkennbaren Bildern (tease!!) – Tja und das System 100 ist ja gerade erst raus – da machen die wohl einiges irgendwie richtig..
-> Diskutieren ob das so ist: im Forum: Roland Boutique… (Jupiter 8, JX und Juno Nachfolger..)
 
Here's Rolands new Jupiter 8 and Juno 60 (6/106) and JX-3P called Roland Boutique – the Aira Series goes digital!
Imagine System 1 / 1m Technology with more power – there you have it – from 4 voices (System 1/1m Standard Mode) to 8 (or something) and possibly polyphonic Plugouts as well?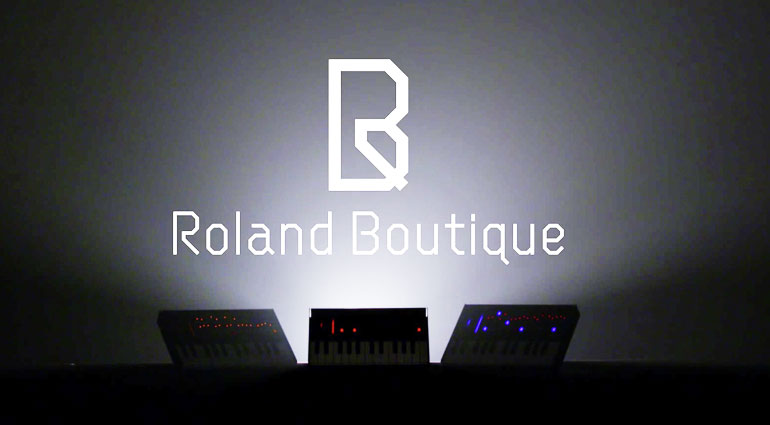 related: Jupiter 8 cloned
__
..further but NOT related – newer Juno DS (after Di and G) except the names..
__
these are not the new Juno DS with Samples support, that are just classic workstations – this is a new series.. but since they have been released as well here is what Roland calls Juno today: