System 100 Plug-Out for Roland System 1/1m + JD-XI White Edition
Roland released the System 100 Plugout for Roland System 1m (and System 1) Digital Synthesizer  Users and also as a Plugin, so there is now Promars, SH101, SH2 and System 100 as well as the System 1 as a Plugin as well available.. see the matrix?
Here's the System 1 Layout – on the left is what you can only edit with this software – so it is different from the others and it's "hands on" effect. so it is more modular than others btw has 2 sections that others don't offer.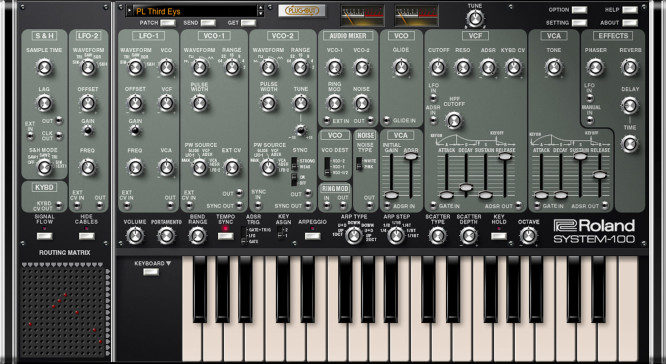 Note – it has 2 LFOs – it has patchable in/outs – so it can do more than the original which did not offer LFO access and things like that because it wasn't really "modular" – since 2 LFOs is new to the System – this might be a must have.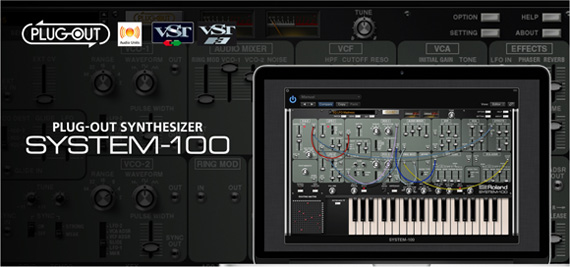 Roland bringt fürs Roland System 1 (und 1m) Digital Synthesizer  das Plugout und Plugin für den Rechner – Das System 100. Also das klassische Teil mit 101 und 102 Modul auf dem Human League ihr Reproduction Album gemacht haben. Insgesamt sind nun SH101, SH2 und Promars sowie das neue System 100 erhältlich. Außerdem auch das System 1 als Plugin.
Hier auch noch eine Aussage zur Integration im Forum: SYSTEM-100 PLUG−OUT Software Synthesizer
Das Plugin kann im Layout "System 1" gut eingeordnet werden, denn auf der linken Seite sieht man S&H und den zweiten LFO, welche man zusammen mit der Matrix nur über die Software ändern kann – alles andere geht mit der Hardware als Controller – läuft aber auch auf der HW – Man braucht aber die Software um es vollständig zu editieren. Da wäre ein Controller oder sowas schön, der den Rest anbietet. Klang ist super! Wie bei den anderen auch.
the historic System 100: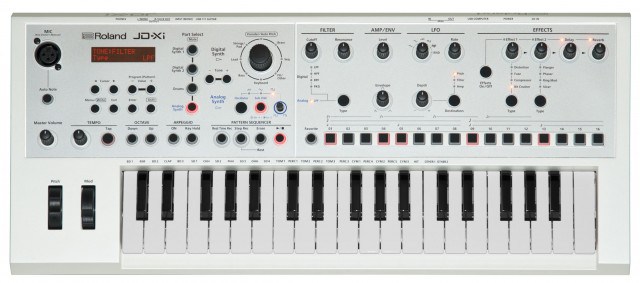 ps – Den JD-XI gibt es jetzt auch in weiss. Als Limited Edition.
Note – the JD-Xi is available as white limited edition now.