Modular Music: Lucid Grain CD-Album "Rise-Fall"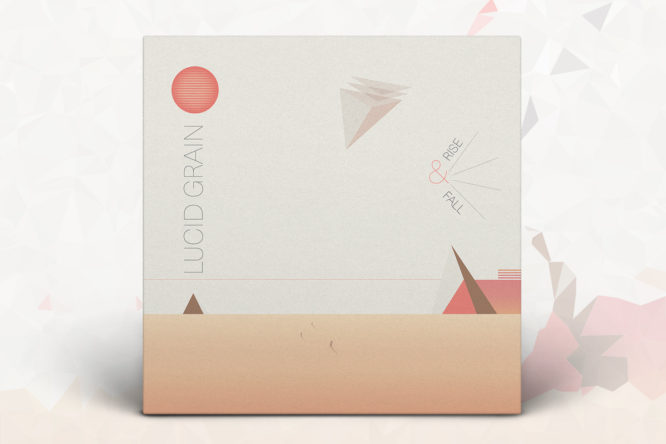 Vielleicht hast du die beiden schon auf der Superbooth gesehen? Dh. Martha war das mit einem anderen Performa – Inzwischen gibt es ein ausproduziertes Album, mit Anatol Locker – nämlich Rise-Fall und einen Namen für das Projekt, der ist Lucid Grain. Der Stil ist sehr ähnlich wie der dort gespielte. Immer wieder passiert etwas, kleine und große Dinge. Man müsste und kann es Ambient nennen und zwar melodischer Art, der jedoch wenig an Berliner Schule oder anderen älteren Elektronik-Acts angenähert ist, vielmehr ist es doch ein eigener hypnotischer Grundtenor der hier vorherrscht. Gefunden haben sie Modularfield, ein Label aus Köln und mit Gespür für einer großen Palette von Stilen.
Die beiden Musiker sind bereits vorher aktiv mit modularen Synthesizern gewesen und stellen ihre Maschinen zusammen, die Bilder sind etwas exemplarisch, auf dem Live-Tisch steht auch mal eine Xbase oder anderes Gear dabei, dennoch ist sehr viel im modularen Kontext verwendet worden. Fotos von der Live-Aktion finden sich im Link zur Superbooth 17 und weiteren Bildern. Doch jetzt ist es auch einfach Zeit, das Album vorzuhören, was komplett hier möglich ist:
Maybe you've seen Martha at Superbooth 17 performing with another performer,
Anatol Locker & Martha Plachetka just released an album at Modularfield, which is a carefully assorted label of different electronic styles.
in this case it is almost melodic ambient.
In fact it is 2 studios melting together or being set side by side (technically) – here's how it looks like – but more importantly here is where to listen to..