Modulares Interface B.A. – iPad more physical
there it is – another modular knob, slider and knobs addition for iPad.
here you got a case where all controls are added to and the iPad inserted below so the display can shine through – but – well – makes everything else a bit hard to control – so it might not be a perfect solution but allows to display things..
designed by Florian Born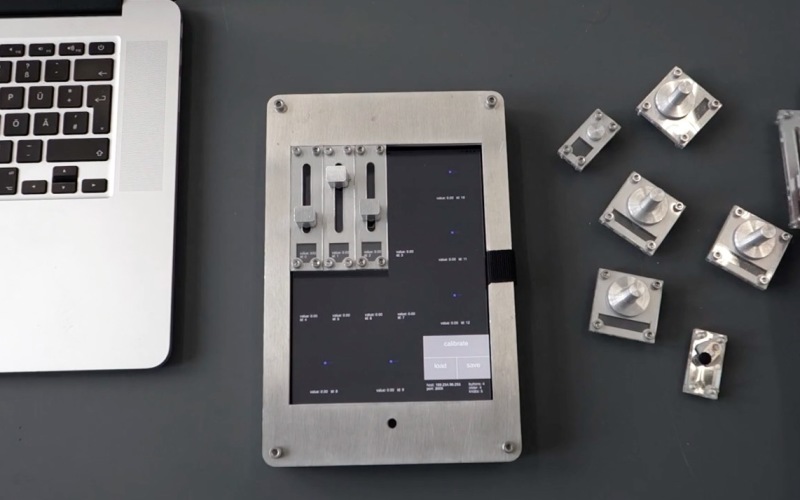 it looks totally cool – sort of steampunk style.. (more steampunk stuff)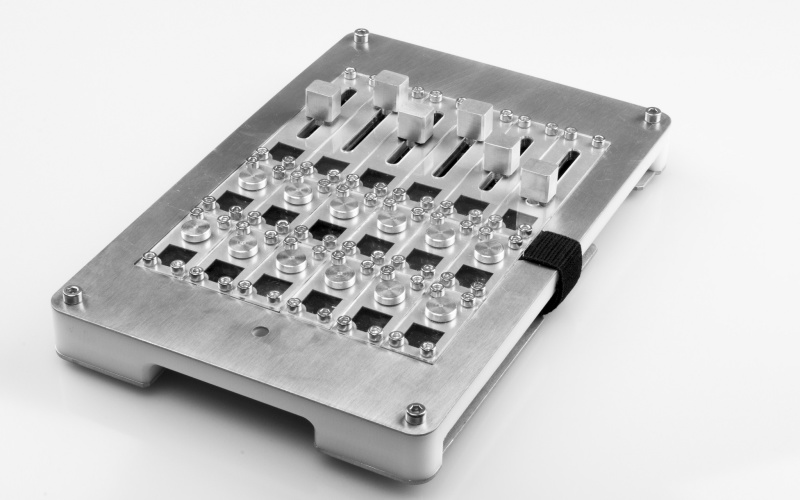 check: Modulares Interface B.A. – Physical controller interface for iPad / by @BornFlo.