Namm 2013 III – Modules and Synths – Buchla Electric Music Box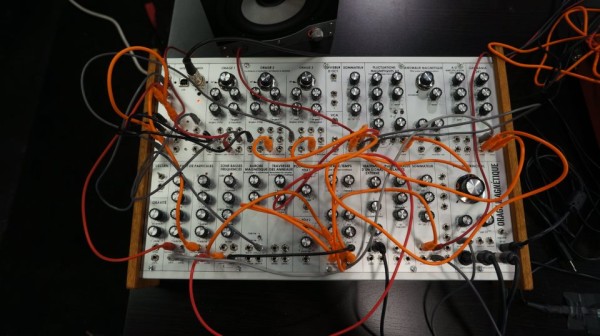 NAMM also brought a lot of new modules by WMD, Makenoise and EOwave (see the image above) others..
and – Buchla showed off their Music Easel under the Electronic Music Box name. As you know nothing is for free at Buchla, it comes at $4k – but I always loved it. this images is from Synthtopia
src: Forum • Namm 2013.
all in all this NAMM brought a lot of really cool stuff .. even analog synths and the big surprise, the re-release of the analog MS20, that Prophet 12 and even more, just browse the next 2 pages – so it's a LOT to rememember.
NAMM news posts: 4 just check them all and everything from the last couple of days, worth a lot – especially for analog synth fans – Moog Subphatty and Korg MS20 mini, Buchla Electric Music Box – love it!!

WNAMM13:Buchla Music Easel ReMake
and those Boomboxes from Studio Electronics

WNAMM13: Boomstar Modules - Video
you can't buy it but see it – the Moog Modular – so maybe Moog themselves should make it available sometime..?

WNAMM13: Massive Moog 55 Modular - Video
and more
Forum (deutsch): Diskussion zur Namm 2013 (Neuheiten)