Namm 2013 @ Forum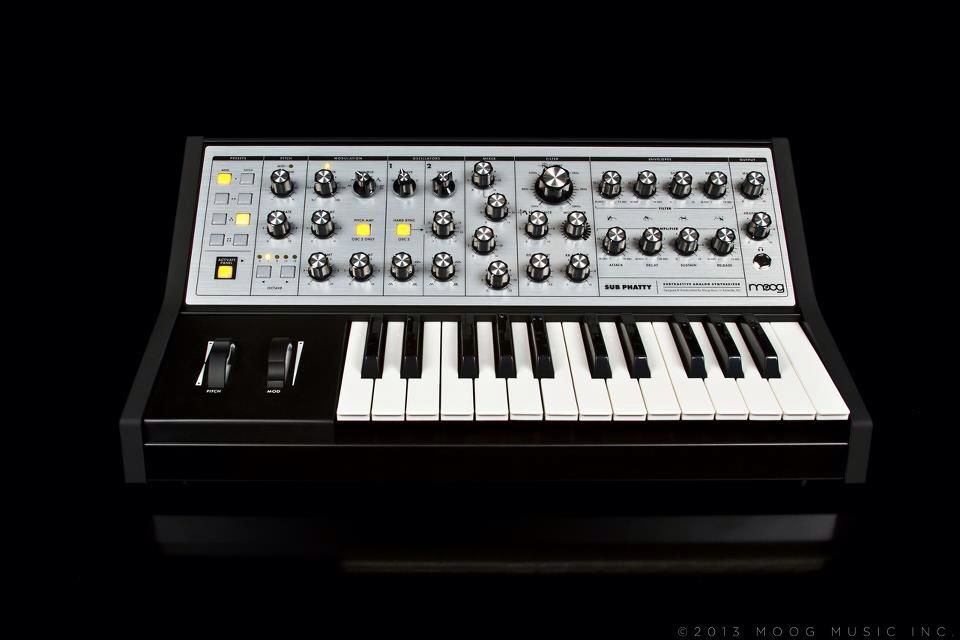 the Subphatty:

NAMM 2013: Moog Sub Phatty in-depth demo and preview
Forum • Namm 2013.
new things – Moog Sub Phatty, Rolands seems to be the first (!!) to bring an audio interface with more than 8 audio inputs built in, no $&§'ing ADAT only ins, no – it's real 16 inputs.. called the studio capture.
A Doepfer DIY Kit (called Karl Marx Stadt) – Module looks quite nice, in'nt?
The Casio one should have these features
"Maximum Polyphony 128 voices
Parts Organ (3 parts) Piano (2 parts) Synthesizer (2 parts) Drum (1 part) GM2 (16 parts)
Sounds 223 sounds
Registrations 100 (4 x 25 banks)
Effects (7 systems always on / global control)
Overdrive
Tone
Compressor
Multi-effects: 20 types
Delay: 6 types
Reverb: 6 types
Rotary: 2 types"
Roland CONNECT — January 2013
NAMM news posts: 4 just check them all and everything from the last couple of days, worth a lot – especially for analog synth fans – Moog Subphatty and Korg MS20 mini, Buchla Electric Music Box and more
Forum (deutsch): Diskussion zur Namm 2013 (Neuheiten)