Native Instruments Maschine Studio – 3x MIDI out, luxury version / Maschine Software 2.0 not free
NI has a new studio version of maschine @ 1k€
4 MIDI : 1 in, 3x out, 2x footswitch
so – there is a luxury and a micro version now in the 3-controller-line of the NI groovebox – of course still – computer is required.
_
Diese Version ist neu, schau mal auf die Rückseite – 3x MIDI Out, und die Optik, bunte Displays und so weiter, dies ist sozusagen die große Version, es gibt noch Micro und Mk2 und die "alte" Maschine. außerdem eine neue Maschine Software 2.0 ab 1.November – aber die erstmals nicht kostenlos ;( natürlich bleibt die Maschine ein Controller, ein Computer muss da sein, damit jemand die Arbeit macht. Forum / Mehr Info:  NI Maschine Studio (zusammengefasst)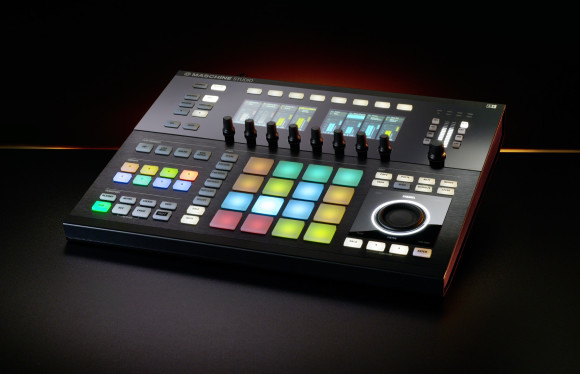 via: Native Instruments Maschine Studio & Maschine 2 Software, Groove-Controller – AMAZONA.de.
___
btw: the 2,0 Version of the Maschine Software will not be free, 99€ for any older Maschine Controller owner.