Oberheim OB-X Neo – 16 voice analog synth (not from Behringer)
UPDATE:
– Behringer dementiert dieses Gerät bauen zu wollen bzw dieses Teil stammt nicht von ihnen nach Rücksprache!
– Behringer denies this video!
not new steht da..
Ja – Behringer hatte sich ja den Namen OB-X reservieren lassen. Hier kann man nicht mehr sehen als ganz kurz das Gerät oder sogar die Software – Rendering. Drüber sprechen? Weitere Spekulationen und Ideen. – Aber dieses Teil stammt nicht von Behringer – das ist jemand anderes. Es kann also auch eine Software sein oder ein Versuch von einem neuen oder alten Oberheim-Namensbesitzer! Es kann auch einfach nur ein Fake oder Test sein. Jedenfalls kommt NICHTS von Behringer was so aussieht.
2 ADSR-Envelopes
1 LFO
2 OSCs & Sync, PWM
8 voice
OSC1 Filter mod
LED-Encoders -> very Behringer
Questions & specials:
Label: 2x 8 voice?
2x stereo outs!
Oberheim Logo!!
Voice Variation – like Diva – a spread between the voices –
since it reads part 1 & part 2: this should be the 8 voice part 1 und 2 – therefore split/dual mode and duotimbrality via 2 MIDI channels or the dull way like the MS2000 – layer only.
bugs:
Frequence?
awesom/e
Also – Wer ist jetzt Oberheim? Viscount? Oder hat Behringer es geschafft den Namen Oberheim zu übernehmen oder ist es doch etwas anderes? Eine Software ist das vermutlich eher nicht, weil oben Anschlüsse angedeutet sind, was man in einer Software "so" nicht bräuchte. Aber aktuell ist das natürlich ein Rendering. Ich tippe schon am meisten auf die B-Firma. Wie schon früher erwähnt hat Behringer OB-X und sogar Oberheim als Trademark registriert. Es gibt dazu Einträge. aber trotzdem – die sind es nicht – vielleicht am OB-6 von Dave Smith ist das Gerät fast zu nah, denkbar ist es aber schon oder es ist schlicht ein Fake der voll eingeschlagen ist.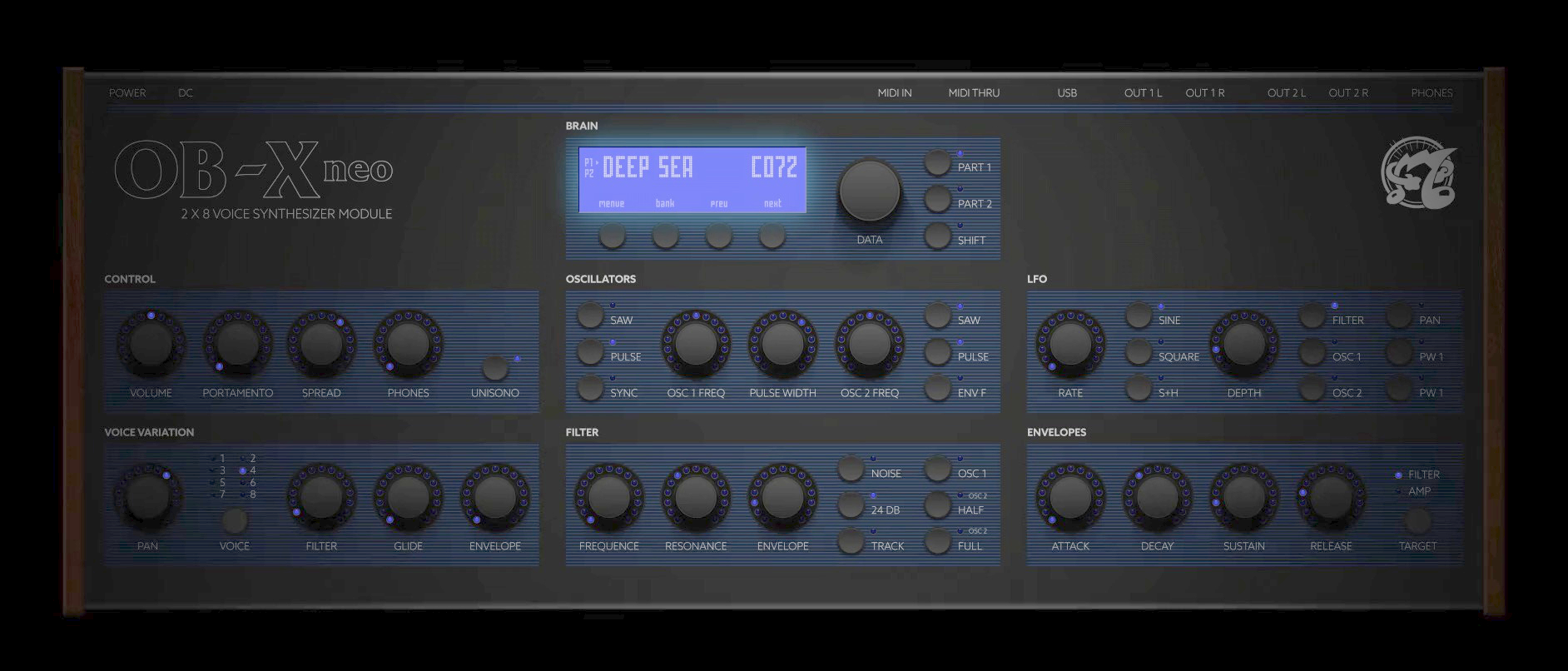 Well – is it Behringer and bought that name from Viscount? They registered OB-X as a brand some weeks ago – and so it is most likely – Behringer coming up with a new OB-X – but well – maybe Oberheim is from another origin – since it belonged to Viscout, an italian company who did not really do a lot with and under that name. This could be a software but well – more likely it is a rendering to show this upcoming machine … the only "slogan" they use is "not new". funny, tho' – well to me it is most likely Behringer because they own it they have LED encoders, they can make this happen for a small price and Viscount never did something very oberheim'ish – just in case you missed it – Behringer registered OB-X and Oberheim as trademarks.
Vom Forum vorgeschlagen wurde diese Umgruppierung: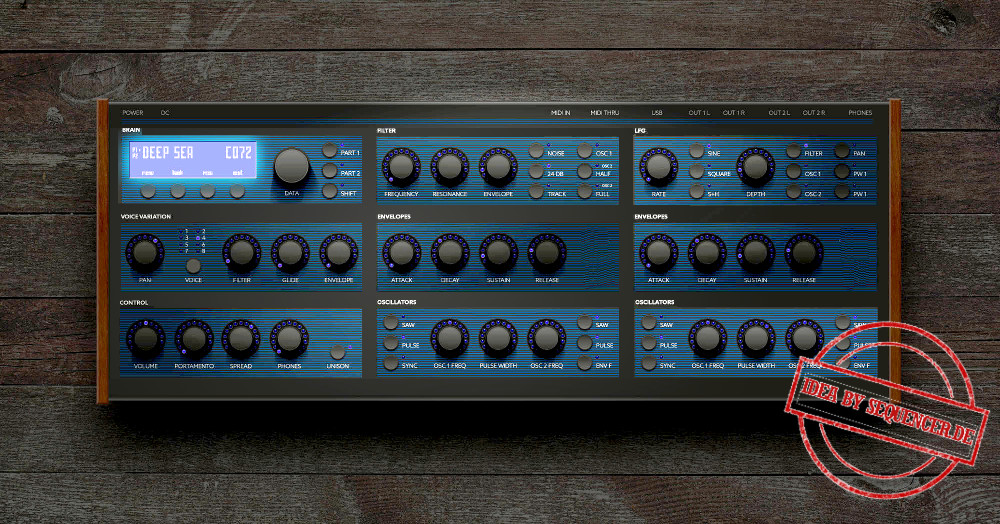 BUT – it is NOT a Behringer product und can still be just a fake to check us all – we don't know but it is confirmed: this is NOT coming from Behringer!