Skinny Puppy @ Kortrijk, Belgium 2017
Report – Skinny Puppy Tour. 2017. "Wilde Westen", Kortrijk
the Skinny Puppy Rig – at down the socialpath tour – classic!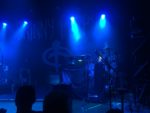 SP socks? ;)

cEvin jumps in…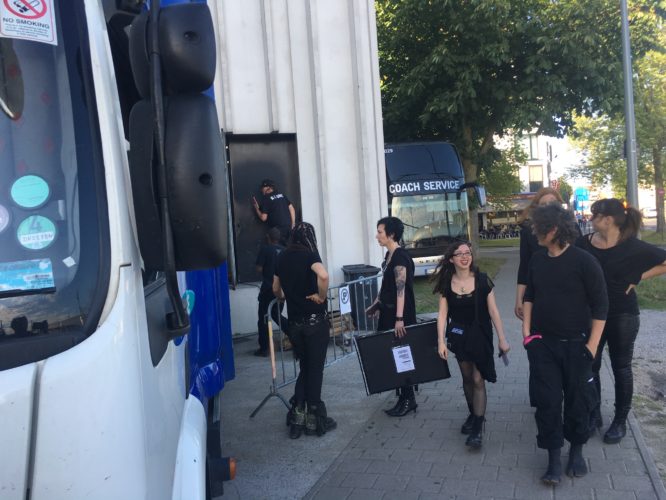 Midreda played first – it's a mixture – but most of it is post-EBM – so they fit in well – and they sold their CD EP for 5€ which is so cheap – I had to get one and support them.
Skinny Puppy have not been playing in my country except Leipzig – maybe to force everyone to get to WGT, so I went here..
they played ALL of their guitar oriented songs in the first half of the show which is new, maybe it's the America thing ;)
to me it wasn't as strong as their past shows but still strong – everyone was happy and cool people around – aaand when they played some of their well known more electronic tracks it all went better – less percussion kind of sound bits from cEvin – less intro sample orgy but some pads from the VSynth and nice wobbly ones from a Moog – anyway it all sounded different(ly) – and in a way more "minimal" – means less synth lines and as said percussive things, sequences and stuff.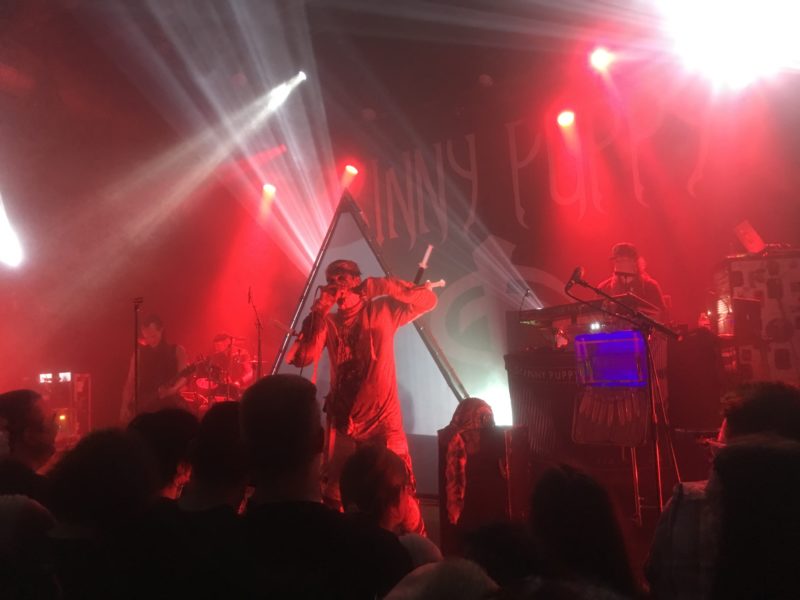 anyway that is just a rough impression. I was happy seeing them before some of us dies (them, me, anyone..)
and – they show changed as well – aaand – that drummer is really good!
ok – it's late – so I will just add the images and maybe add something later..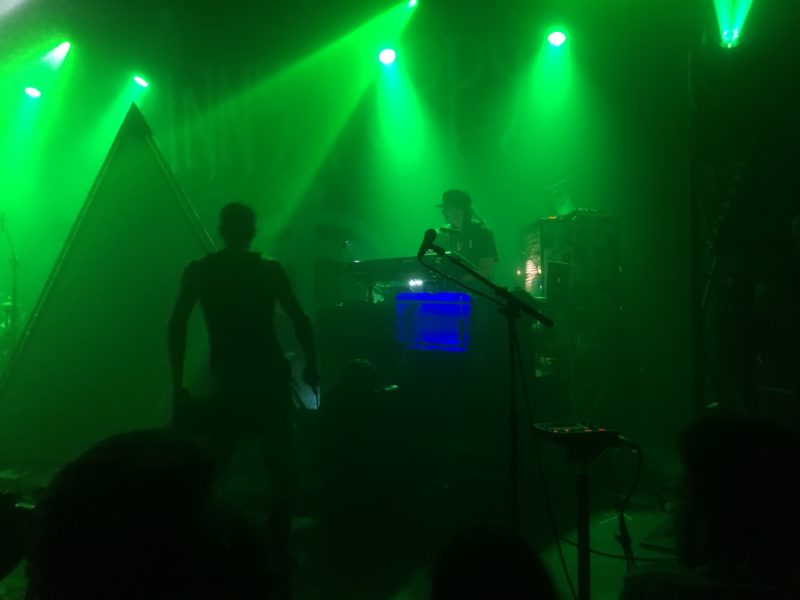 they did assimilate, worlock (yaay!), VX Gas Attack and many more..