Yamaha Motif XF – with 2GB Flash RAMs for big Sets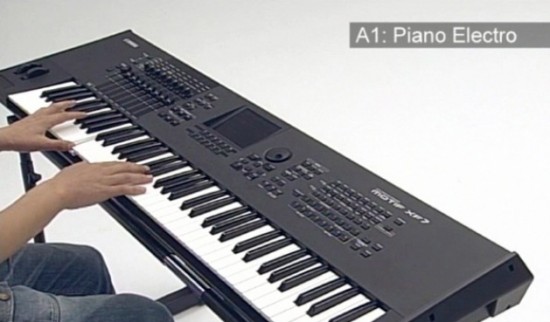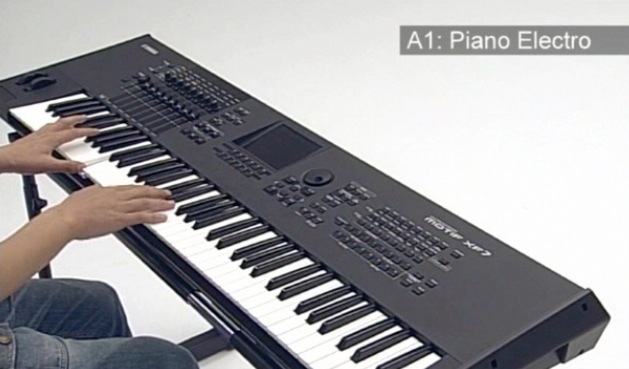 Little Demo Video. Nothing really "new" in it, but 2 letters. Not much news in here. More Sounds and ROM Space but not more knobs / ctrls. – HD Recording etc as you know is in 2GB Flash Board Installable, so this isn't bad for instant loading your personal sounds. some updates in OS, UI, good libraries – that's true. so this may be nice for computer replacement on stage, I am sure the idea of having GB Pianos and things like that is hard on hardware today, so this is at least a good feature, maybe a better synth-like interface would help to find more users, since this thing isn't bad, but editing on it for the VA or analog synth view seems reduced?..
Ok, all mobile smart phones got flash, but maybe you punished yourself running a computer on stage because there wasn't enough RAM, so here's some flash RAM and you can go on stage with your sounds or your Orchestra or your 2GB Piano etc..
Next stage: Knobs, as many Flash as mobile devices and it would have more users. I witnessed a good sound quality of the Motif Series. I am curious if the RAM in here is enough for those I mean – wanting big ROM/RAM and buying Nord Electros or going for a Latop today.. still?
Inspiration In A Flash (Video, very Adlike of course).
Forum in deutsch / Diskussion motif xf
Hier wird wohl das Flash-RAM den Ausschlag geben, immerhin was für Leute, die immer deshalb einen Computer mitnehmen mussten oder nen Nord Electro oder sowas. GB an Sounds. Immerhin hat ja auch ein Smartphone heute ne Menge GB an Flash drin, da sollte das ein Rompler auch haben.
Schade, dass diese Plugins DX7II und VL nicht mehr gehen, das mit einer anständigen UI wäre sicher auch für diese Zielgruppe interessant, aber ein bisschen bedienbarer dann natürlich. Und wäre damit ein bisschen mehr Oasys (Synthesevielfalt). Aber keine Ahnung, ob die typischen User das nutzen würden.
Knöpfe an Romplern sind immer noch selten, man soll wohl gar keine eigenen Sounds bauen. Die liefern andere. Das ist schade und ein Fehler in der Entwicklung bei den aufgerufenen Preisen. Aber mal sehen, was kommt. Die Qualität ansich ist ja wirklich gut sonst.