UPDATE with help of Anyware (maker of the Tinysizer and Semtex) and Michael S. created a new module, that is in fact a full blown synth than just a module in size. And a new name – Synthesizer Factory is the brand and distribution, Synth Machine the product name. – so this is NOT an Anyware product, so please file under Synthesizer Factory
analog Synthesizer/ Eurorack.
2 Vco`s
Ringmodulation, White & Pink Noise.
"really fat sound".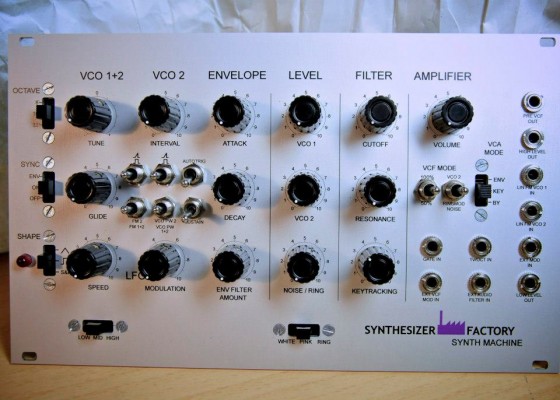 pic src – Michael Schweikard
Modular connections. Sample & Hold. Lots of patchable things. Quality based on Tinysizer !
Handmade.
VCF / VCA / VCF with Modulation,
High Gain out
Pre Filter Input
Ext Modulation In / Audio In
Keytracking
External VCF In
Frequency Modulation
LFO with 3 speed range switch!
Dimensions: 42TE, Depth 2.8cm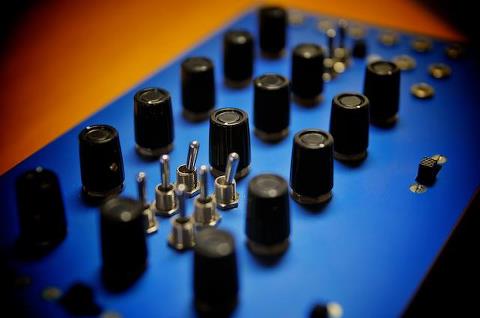 Update:  Synth Machine Face Plate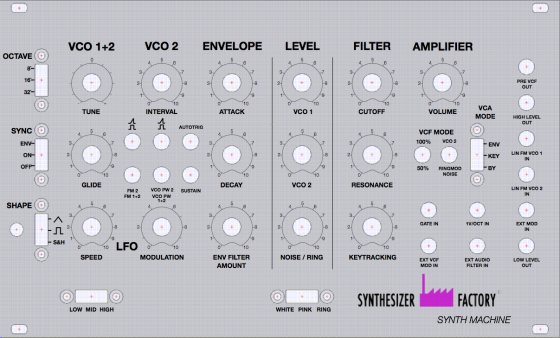 will be 399€. (der VK wird dies sein ) and here's where to buy -> und hier wird es ihn geben: Synthesizer-Factory.com
Nice cloud design. synth's in the cloud that are hardware! (logo, now away..)
but replaced by some first demo..
Weitere Demos im Forum, nur eingeloggten zugänglich / sichtbar  -> Anyware Modul – Synth Machine