Polyphonic Behringer Analog Synthesizer – Deepmind 12 – 7 videos
UPDATE: meanwhile there are 16 (and growing) videos, so I just post the Playlist here..
__
Ein wenig "roländisch" sieht Behringers Deepmind 12 aus, dachte man – aber am Ende ist er doch anders, auch klanglich. Der neue polyphone analoge Behringer Synthesizer. Man sieht ein paar Szenemenschen, die ihn bestaunen durften. Er kommt: News zum Behringer Synthesizer 2016 –
ja – man hatte klar den Juno 60/106 im Blick bei der Entwicklung.

Keyboard & Rack
BEHRINGER Synth Vol 6 DCO
which doesn't bring too much news. so this is a silent update ;)
but it is clearly said: DCO square/pulse and saw, DCO 2 pulse/PWM only!
3 ENVs – 2 OSCS – 2 LFOs – 12 Voices – Modmatrix inside – Klark Teknik FX (4 Blocks), 256 user presets (4 banks), MIDI, USB – Pedal CV – ARP'er &  32step-Sequencer – Chord Memory. "affordable price". should be around 1500€?  So it is not the cheapest and therefor more a quality approch to synths – but for a polyphonic synth – still far under DSI's average price tags of 2k€>Not that 1k or 500€ is a rumour due to the first teaser, the Odyssey clone. So is the 1.5k€ – but more realistic kind of guessing which it still is. (Key Version)
Rack Version price: ?
(see the playlist for more updates)
final look: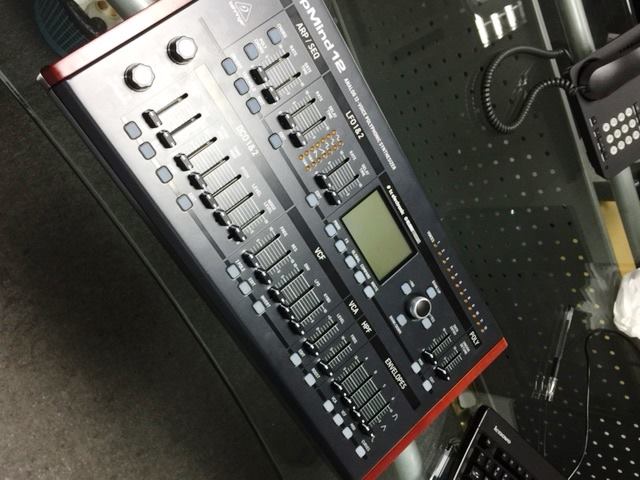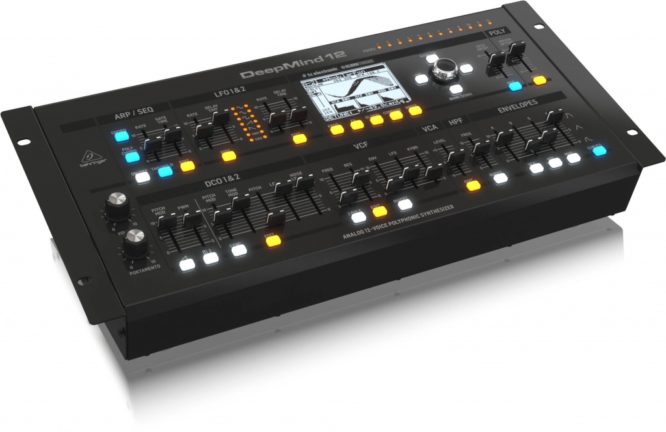 keyboard version: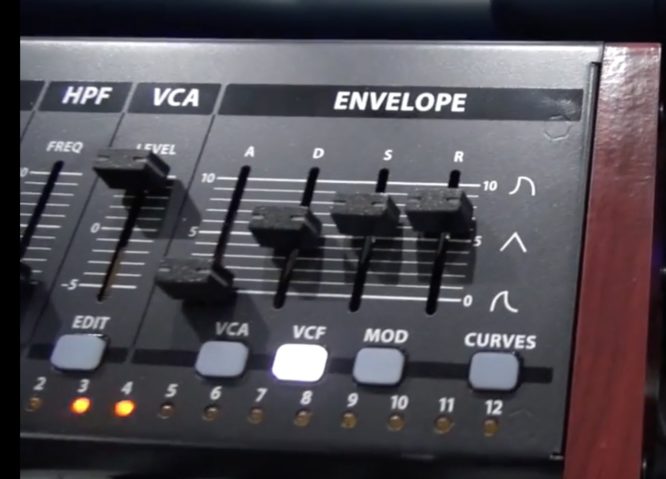 they say: fast LFOs (<5ms update),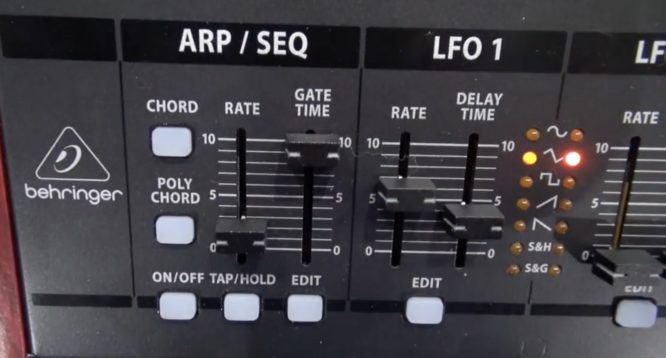 it turns out they wanted a Juno plus – and added things to it – even that name was kept – and later changed to the much better sounding "deep mind"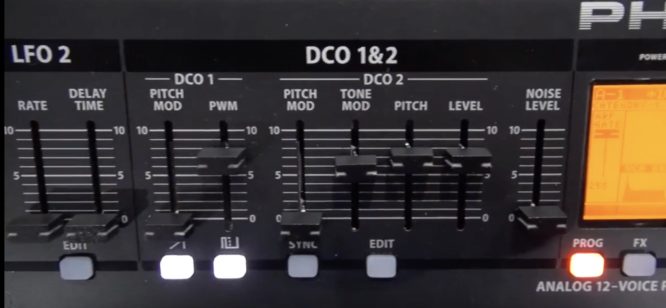 and a mod matrix is not at all juno'ish but useful. this isn't WYSIWYG – it's some things behind this screen..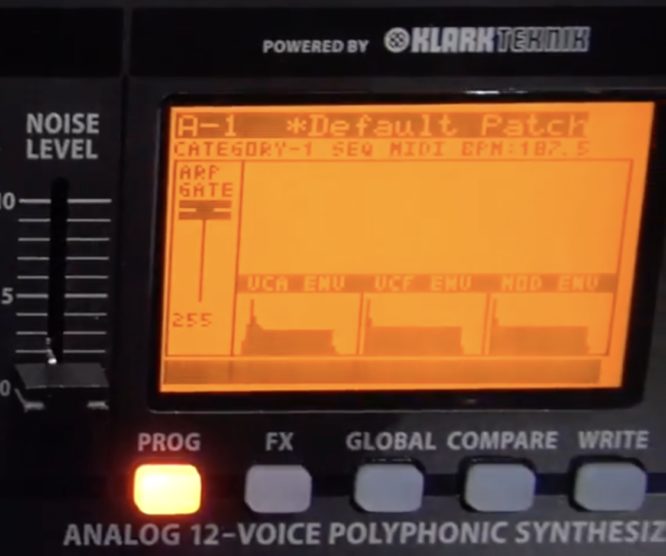 curves can be changed – slopes ..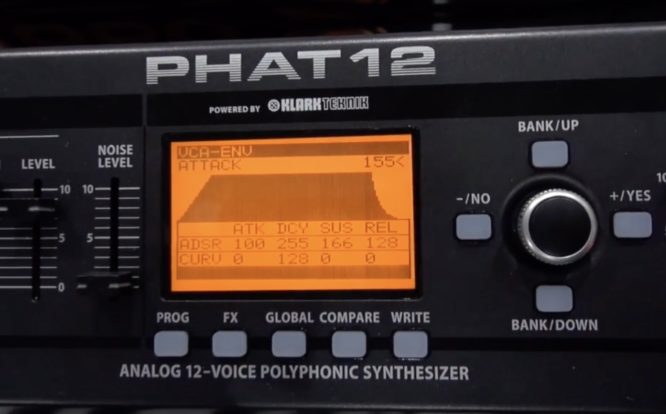 VIDEO 6:

Visiting Behringers Synthesizer Group in Manchester
Prototyp was named "Phat 12" (which is odd, isn't it?) – here is the prooooof: it's 3 Envelopes with switch buttons and 2 pole switch for the filter which might still be LPF but could be set via EDIT-Button next to it.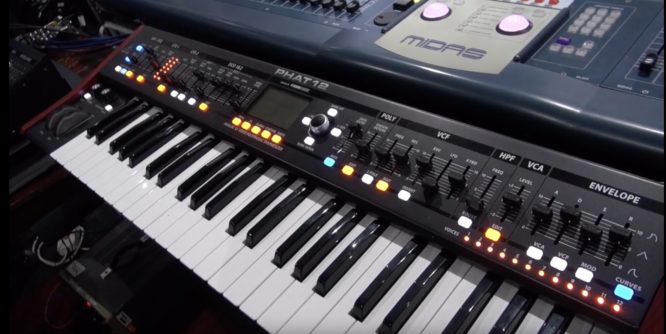 Update: Rendering by Blaise l Sequencer.de Forum:


Deepmind has WIFI to be controlled by an iPad / Editor.
have you seen that second synth in the 6'th video? may be the next one..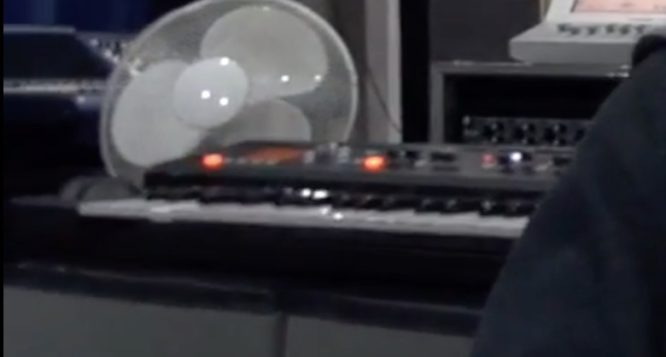 this is the pre-phat 12 – deepmind prototype.
_
Mod Matrix Sources/Destinations can be found here: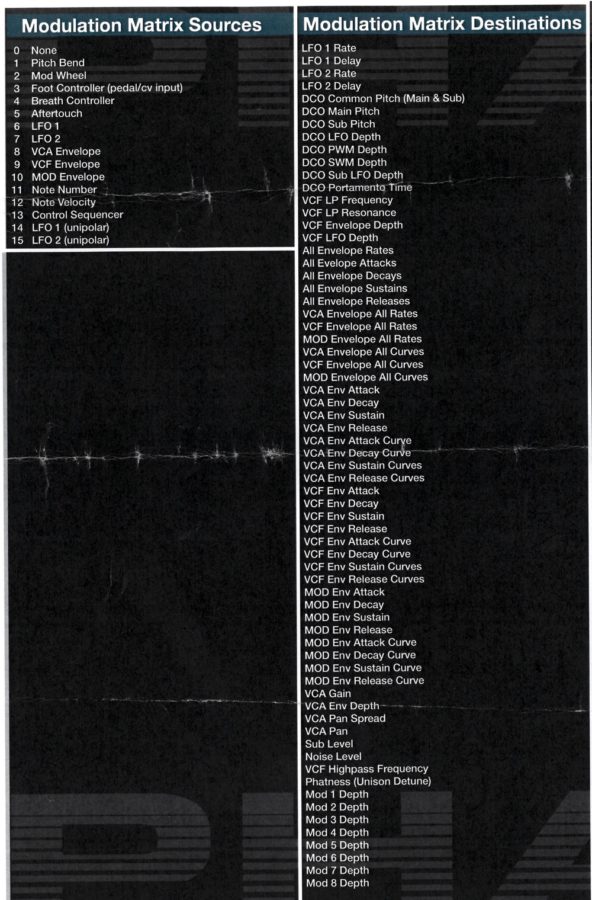 (5th update): 2 DCOs, 2 LFOs, Sync, 12 Voices: rendering added.
UPDATE 5: Name : Deepmind 12 – 4 FX Blocks (by Klark Teknik) freely assignable with "algorithms".. I'd expect it to be called "Kraftgedanke" or "Urgedanke" or something. Not that iPad – maybe an editor or library-software?
it's time for the price tag, now! and there should be buttons for the envelopes – not yet clear – so I assume there will be another "unveiling video". did you see those 3 buttons below the envelope? I assume they set it to Amp, Filter and Pitch. But – makes settings harder since you need to re-arrange it any time switching over to the other env.
UPDATE 4:
12 Voice Polyphonic !!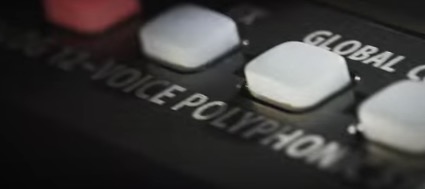 User Blaise hat eine Phantomzeichnung angefertigt. Forum User Blaise did a nice rendering feat. most likely faders..



thanks, Blaise: Behringer Synthesizer 2016 render
UPDATE 3: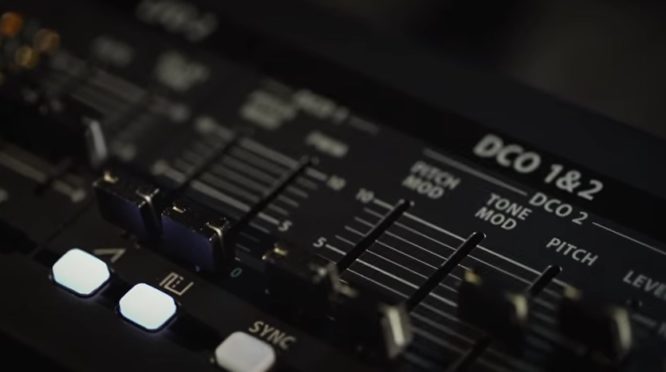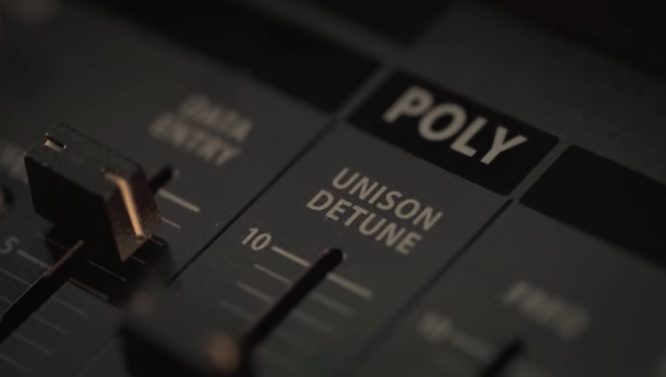 4 voices.. (minimum)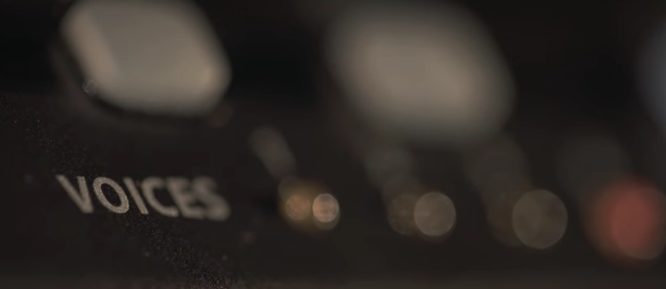 http://youtu.be/YIsA-iPMs
watch video 3..
it's polyphonic!
Vile Electrodes, Richard Divine and others show to us ..
the new Behringer – a bit hidden and Rolandish in layout. Well the name may not be Eurosynth EX8000 but listen, it sounds quite cool.
they said "around 500€" – so let's check how much it actually is.
btw: so happy they asked Vile Electrodes, they are cute in everything they do.
Looks like the MIDAS-Team ist the only one envolved, since it is an all-UK group until now showing and wowing it.
I count 29 white keys –  it's 4 octaves then. for a monophonic synth it might be a bit too much – so big hope for polyphony of up to 6 voices could be – but none of the demos are polyphonic.
the synth has: 2 DCOs, ADSR Envelope (it says "envelope" but could be more than one), Sync (do I hear it at the beginning) – yes- it's 2 OSCs! – does it? well – maybe sync isn't for OSC sync but for some LFO/Arp ext. Sync? We don't know – so we are still in wait-mode. it's 2 LFOs! (confirmed).
and PWM per OSC. Note that DCO means analog sound but controlled digitally! so it is analogue!
2nd video (don't know the people in here, but..)
Exclusively: BEHRINGER SYNTH Video for AMAZONA.de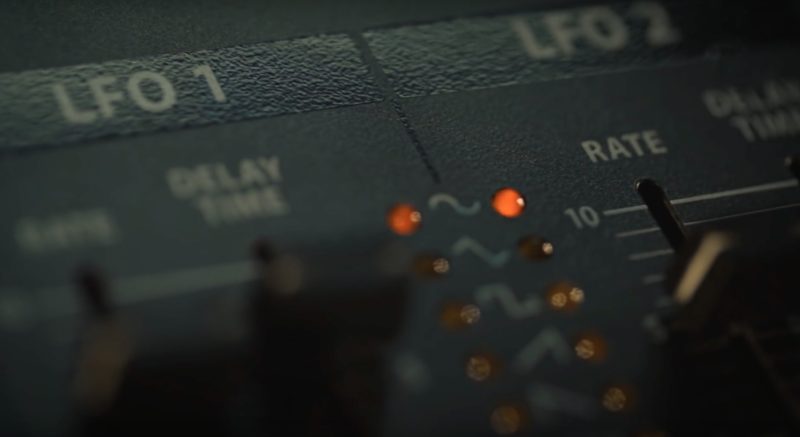 … but it is a real synth, less juni'ish but a bit like the looks of it or polysix or so, but it has all those features we expect it to have. and yes, they have the power – that's the Midas team since they aquired them (and the X32) and all their analogue expertise.
we had so many guesses and stuff.