Buchla 200e – Weinglas Album Tales from Buchla and CR: Volume I
Das Album "Tales from Buchla and CR: Volume I" von "Weinglas" ist komplett mit einem Buchla200e sowie einer Roland CR78 gemacht worden, zwei Instrumente, bei denen man zunächst nicht an enge Zusammenarbeit denken mag. Dementsprechend weit (und für seinen bisherigen Stil eher untypisch) ist auch die musikalische Bandbreite von modularen Huldigungen an Phil Collins ("In the drone tonight!") und Wavepunk ("Hard Wave!"), tanzbaren perkussiven Tracks ("FonkyFonky!" und "Random!") bis hin zu düsteren Drones und Soundscapes ("Lowness!" und "Slowness").
(Freier) Download über Game of Life: http://gameoflife.bandcamp.com/album/weinglas-tales-from-buchla-and-cr-vol-i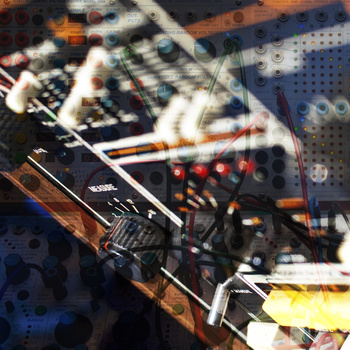 Gearporn Videos zu zwei Tracks (das erste lief aber als Vorankündigung bereits über Matrixsynth und ist hier von Peter/Worsel im Buchla Kanal schon geposted worden):
Weinglas – In the Drone Tonight from Game of Life – modular synth lab on Vimeo.
-> mir gefällt ja wirklich die Info hier
"Weinglas is a strange European noisemaker from Frankfurt. He always wears black clothes and black glasses and wants to paint the world black with his modular sound collages. In contrast to his appearance and to the sounds he creates he always uses colorful patch cords because they are his lights in the darkness (and they are cheaper, too!). If it was technically possible he would only use electronic gear with tubes!"