Granular Sampler & Knobs – Tasty Chips GR1 2.0
Inzwischen ist er in Version 2.0 und bekam Multisampling – der GRanular-Sampler GR1:
multi-timbrality, sample tuning, audition mode, recording aux lfo waveforms, scan loop and loop modes, and keyboard split basics.
GR-1 Firmware 2.0 Tutorial
Als Crowfunding Aktion wird bald dieser Granular Sampler gehen, er hat Knöpfe um mehr als nur einen Parameter zu steuern und der Fader sieht sehr danach aus, dass man mit ihm im Sample "herum fahren" kann – wenn man stehen bleibt wird der Klang "eingefroren" oder spielt zu einer bestimmten Geschwindigkeit und Richtung ab. Dazu ist eine ADSR Hüllkurve angelegt, vielleicht auch mehrere, die mit dem Set bedient werden, was nicht klar zu erkennen ist. Es wird interessant werden…
Deren Site ist noch im Aufbau. Aber da kommt bald was, die Parameter sind recht viele an der Zahl und betreffen offensichtlich Dichte und Beschaffenheit der Grains für das Sampling. Das ist gut. Endlich mal jemand, der das tut.
Themen dazu im Forum: Was fehlt auf dem Markt ?
-Analog-Monosynth mit eingebautem Sampler?
knapp 800€ soll er kosten.
Forum: Tasty Chips Granular Sampler Hardware kommt
Update: Kickstarter Site. they have done it! – sie haben es geschafft!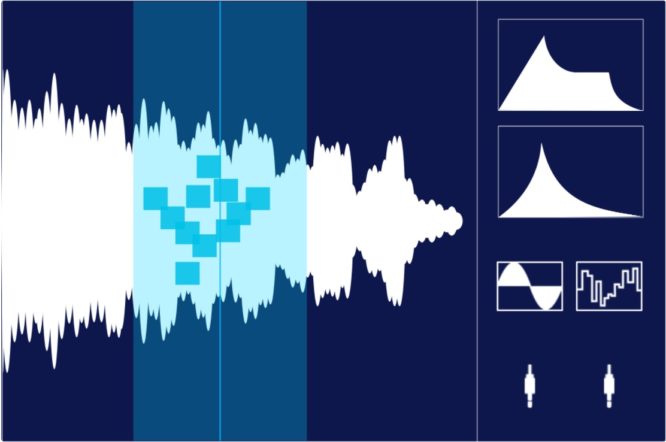 Tasty Chips do interesting projects like a knobbed C64 – style SID machine with Sampling – and this one is the new one on the block – a real hardware sampler dedicated to perform with granular sampling – you can set the grain size, freeze it and do drones or very very long textures of one sample of any kind. The big Fader under that display looks like you can position your "play head" with it – and move around as you like to play and perform with microscopic party of one sample.
GR-1 Demo: Creative sounds (HDMI screen captures)
800 x 480 pixel, 7" TFT true color display
Window envelope
Global ADSR envelope
32 overwriteable presets slots
Usable standalone and via MIDI
it's very simple in it's structure – it has a simple envelope – maybe for more than one target (volume, …?) – maybe it can control some of these granular parameters as well..? I guess so. will be below 800€ for this Gr1 Granular Sampler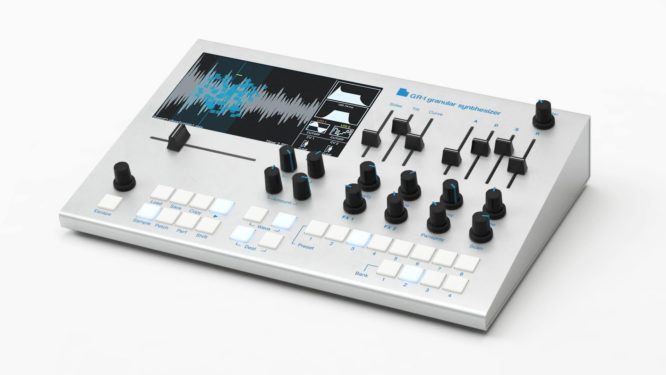 GR-1 as an FX unit - Live sampling and playback