Korg Drum and Analog Synth Tribe Evolution – Volca Series
is it real? it is for 150€ per machine – this is going around in the blogs.. like: matrixsynth
would you love one of these? one 3 osc'ed synth, another for poly arrangement, all with real time automation (motion sequence) and the analog drum machine, the synths are equipped with MS20 filters.
siehe auch: Forum • Korgs Evolution? Volca Serie.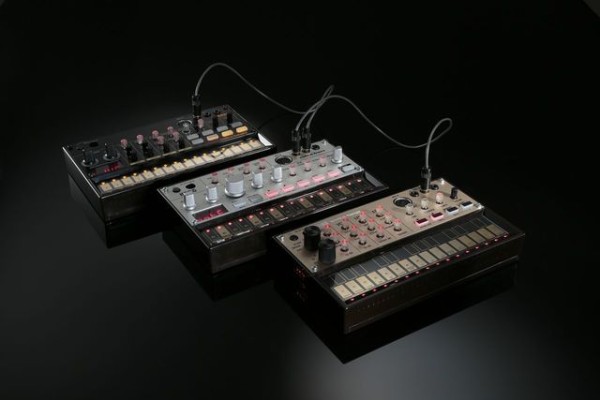 what about a real electribe successor?
or like to have a simple tr-type analog ..